Job description
Children and adults with the M.E., especially those most severely affected, face what can feel like insurmountable challenges when it comes to accessing the services and support that meets their needs. Action for M.E.'s independent Advocacy Service is here to help overcome those challenges.
This role offers an exciting opportunity to develop this much-needed service, ensuring we deliver high-quality, independent advocacy to people with M.E. to enable genuine, positive outcomes.
Leading a dedicated team of staff and trained volunteers, you will ensure our service aligns with Advocacy principles, standards and Code of Practice; and the National Standards for the Provision of Children's Advocacy Services.
Alongside insight and understanding of key issues affecting adults and young people with M.E., particularly those severely affected, you will have project management experience and excellent interpersonal and communication skills, coupled with a resilient, solution-focused approach. Most importantly, you will be passionate about empowering those we support.
We offer flexible working and take a positive approach to peer-support and self-care, with an Employee Assistance Programme available for staff and their immediate families. For this role, we are open to considering external secondments.The successful applicant can be home based, work from our Keynsham office, or a combination of the two.
More about Action for M.E.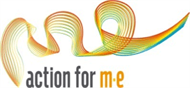 M.E. is a serious, neurological condition that affects the lives of at least 250,000 adults and children in the UK – more than MS an... Read more
Closed date:
29 June 2022 at 23:59
The client requests no contact from agencies or media sales.