Closing in 3 days

Brent & CouRAGEus Manager
£32,000 - £35,000 per year
Job description
Are you looking for a dynamic and rewarding role working for an organisation with the feminist agenda at the core of its ethos? Then Advance Charity could be the career choice for you!
We are looking for a Brent & CouRAGEus Manager
Salary: £32,000 - £35,000
Location: Brent
Hours: 35 Hours per week
Contract: Permanent
This post is open to female applicants only as being female is deemed to be a genuine occupational requirement under Schedule 9, Paragraph 1 of the Equality Act 2010.
Please note: Any offer of employment will be made subject to references, confirmation of the right to work in the UK, and satisfactory enhanced DBS check. This role is also subject to Police Vetting.
About us
Advance is an award-winning and innovative women-only organisation, established in 1998, providing emotional and practical support to women and girls survivors of domestic abuse and supporting women with short-term sentences to reduce offending. We believe in empowering women and girls to lead safe, non-violent, equal lives so that they can flourish and contribute to the community.
We are a community-based organisation who lead in best practice approaches to supporting women in their local community. We achieve this by being available to meet and support women in local settings and at our women's centres, and by working in close partnership with other agencies.
Our values are to listen and support, to empower and respect, collaboration, innovation, and accountability.
About the role:
The post-holder will work with the Senior Service Manager to ensure the protection of women and children's rights. She will represent Advance in partnership meetings and deputise for the Senior Service Manager as required. She will work closely with partners such as the Police and Social Care teams to improve services for survivors of Domestic Abuse.
She will have responsibility for supporting and line-managing, including performance management, domestic violence frontline workers to provide a high-quality front-line service to women experiencing violence against women and girls while ensuring that Advance's values, policies and procedures are embedded into service delivery.
The post-holder will also take the lead in day-to-day crisis situations and provide day to day advice and guidance on casework, safeguarding and information sharing concerns. The Manager will oversee and improve the duty system while also overseeing rota systems including ensuring there is regular attendance at the MARAC and specialist court.
To be successful as the Brent & CouRAGEus Manager you will need the below experience and skills:
You will have a thorough understanding of violence against women and girls with a particular focus on domestic violence (physical, emotional and sexual violence, 'honour- based violence', forced marriage and FGM). With an excellent understanding of the impact of domestic violence on children and young people, families and communities. A breadth and thorough knowledge of safeguarding practice, procedures and legislation. A good understanding of the operation of the criminal justice system, MARAC and public sector environment in which services operate. Brining significant experience of building and maintaining a strong and motivated team. With experience of delivering training and workshops in a multi-agency setting and a proven track record of building and maintaining networks and working with partner agencies and other stakeholders to develop and deliver services
How to apply:
Please submit your up-to-date CV with a supporting statement. Please note that only applications made via the job advert on the Advance careers page, and those that include a cover letter will be considered.
· Closing Date for Applications: Sunday 3 December 2023 23:49
· Interviews are taking place on a rolling basis
*Advance reserves the right to close the advert early, or on the appointment of a candidate.
What we can offer you - Employee Benefits:
A 35-hour working week
An exceptional 30 days of paid holiday per year (pro rata for part time), PLUS public holidays on top (that's nearly 40 days paid holiday per year!)
Additional days off to celebrate International Women's Day, and for religious observance and moving home
Perkbox - an employee discount platform where you can receive free rewards as well as take advantage of savings on clothes, groceries, travel, leisure and more
Pension scheme
Enhanced maternity/adoption provision
Access to our Employee Assistance Programme
Employee eye-care scheme
Clinical supervision for front line staff and first line management roles
Refer a Friend Scheme - £250 for each referral who passes probation
Organisation wide away days
Thorough induction and training
Career development pathways
**************************************************************
Under the Equality Act 2010, we are required to make any reasonable adjustments. If you have a disability as defined under this act and/or have special needs, please email the Talent Acquisition Team via the Advance website and will aim to make the necessary arrangements to accommodate your needs.
Diversity, Inclusion and Equal Opportunities
We are committed to providing equality of opportunity and actively seek to recruit people from groups underrepresented in our current team. We have policies and processes in place to ensure that all employees are offered an equal opportunity in recruitment and selection, promotion, training, pay and benefits.
Safeguarding
Advance is committed to safeguarding and creating a culture of zero-tolerance of harm and expects all staff, including volunteers to share this commitment. We believe all individuals have the right to live their life free from violence and abuse and the right to feel and be safe. We have a suite of safeguarding policies, procedures and practice guidance, accessible to all staff, which promotes safeguarding and safer working practices across all our services and activities. When we recruit staff, we follow rigorous safer recruitment practices, this involves carrying out pre-employment checks including references, Disclosure and Barring Service (DBS) checks, and identity checks. We ensure all staff undertake mandatory safeguarding training relevant to their role and responsibilities, to empower them to be competent and feel confident in recognising and responding appropriately to safeguarding issues and promote wellbeing.
More about Advance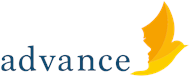 Organisation Overview
Advance is a national women's organisation established in 1998 which empowers women...
Read more
Posted on:
07 November 2023
Closing date:
03 December 2023 at 23:59
Tags:
Management, Advocacy