Job description
This organisation supports anonymous recruitment. That means hiding your personal identifying information, removing bias from the hiring process.
This role aims to engage with our local communities (in Lambeth) to build a wider support base of the public and organisations who wish to support Age UK Lambeth through a range of charitable giving, eg regular or one-off donations, fundraising events and challenge events etc. The aim, with the help of the wider Engagement team, is to change the way the public sees us to increase donations and engagement.
Primary responsibilities:
Develop an annual plan to maximise income from community fundraising

Create and deliver a programme of fundraising events throughout the year

Agree on a communication and marketing plan for fundraising events and initiatives with colleagues in the Engagement Team so that events are publicised on social media channels, website, media etc.

Work with colleagues to develop fundraising materials suitable for different target groups

Develop and nurture relationships with potential supporters and community groups, eg local trusts, businesses, community groups and schools

Work with the volunteer co-ordinator to recruit and retain fundraising volunteers to support fundraising events

Ensure that all fundraising volunteers are inducted into their role and feel that their contribution is recognised to encourage and develop long term relationships

Develope and increase the number of regular donors we have

Maintain accurate income and expenditure records for each event to ensure events are organised cost effectively and within agreed budget

Work closely with the Finance Officer to ensure all donations are correctly accounted for, documented and banked

Ensure all contacts and donations are recorded and maintained on the charity's database - Donorfy

Produce regular reports on progress against annual fundraising plan


What you'll benefit from

Flexibility - this is a part-time role with hours that can be worked flexibly and remotely

Remote working or hybrid (Brixton based) - your choice

Generous pension provision - 7% employer contribution

26 days holiday a year rising to 31 days after 5 years (pro-rata)

A great staff team

* You will be required to upload your CV and a letter of application answering the following 4 questions (in no more than 250 words per question). Please see below.
Closing date: 30 th July 2022
Application Instructions
Please give more details to your answers for the questions below;

1. Why do you want to join us at Age UK Lambeth? And why now?

2. Tell us what skills and experience you could bring to this position? Give us an example from a previous role you have been in.

3. Tell us how you would increase engagement with the public? Be as creative as you like!?

4. Tell us about a time you organised (or helped organise) a fundraising event?
More about Age UK Lambeth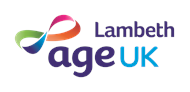 Age UK Lambeth is an independent local charity. We've been working in the local community to help older people for over 70 years. We have a... Read more
Refreshed on:
06 July 2022
Closed date:
30 July 2022 at 23:59
The client requests no contact from agencies or media sales.