Bristol, South Gloucestershire (On-site)
£21,269 per annum, pro-rata. Actual annual salary £15,881.
Contract, Part-time, Temporary, Fixed-term until 30th June 2023 - Renewal subject to funding.
Job description
Walking Project Support Worker
28 hours per week
£21,269 per annum, pro-rata. Actual annual salary £15,881.
Fixed-term until 30th June 2023 - Renewal subject to funding
Older people can experience barriers that prevent them from engaging in local activities and hinder them from keeping active; this may be because of a significant life event like a bereavement or periods of ill health resulting in a lack of confidence. Age UK South Gloucestershire working in partnership with Wesport is looking at reducing these barriers through walking. Walking has amazing health benefits, is accessible and is a great way to reintroduce physical activity into daily life.
This pilot group walking project is supported by local NHS Ageing Well funding under the national 'Live Longer Better' programme. The project will look to develop and support older people by introducing more physical activity to their lives through short weekly walks in areas across South Gloucestershire. We aim for these group walks to be inclusive, flexible enough to adapt to older people's lives and abilities, and act as a gateway to enjoying more regular physical activity. Group walks are appealing to people who have not taken part in exercise for some time, are nervous about walking alone or don't yet feel ready to join a Walking for Health programme, where the shortest walks are a mile long.
As the Walking Project Support Worker, you would assist the Project Coordination in successfully developing, promoting and delivering our new supported walking service for older people throughout South Gloucestershire. Duties will include leading weekly walks, acting as first aider, welcoming walkers and providing information on the walking route and potential risks and hazards. The successful candidate will also support the administration of the service and assist with the production and review of person-centred health & risk assessments for older people.
If you are organised, have an enthusiasm for and understanding of the importance of walking for health, and are a good communicator, who would relish the opportunity to positively impact the lives of older people, we would like to hear from you.
Age UK South Gloucestershire offers a generous benefits package, and the charity is committed to equalities, diversity and inclusion and therefore encourages applications from all sectors of the community.
If that person could be you, download an application pack from our website. Applications must be made using the form on our website, and completed application forms should be returned to us directly. Applications will not be accepted when submitted via agencies or other recruitment platforms.
Closing date: 8 am, Monday 11th July 2022
Interviews: Within three weeks of the closing date
More about Age UK South Gloucestershire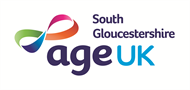 Age UK South Gloucestershire (AUKSG) is an independent local charity that is part of the Age UK national network. We've been working ... Read more
Closed date:
11 July 2022 at 08:00
Tags:
Support Worker, Vocational/Services
The client requests no contact from agencies or media sales.