Job description
JOB TITLE: Deputy Director - Digital Investigations
Do you have experience leading digital investigations and a talent for motivating others? Could you use your skills to document human rights violations in conflict and crisis situations?
JOB PURPOSE

To lead Amnesty International's digital investigations team, the Crisis Evidence Lab, which conducts cutting-edge digital monitoring in conflict and crisis situations around the globe. To manage and provide strategic guidance to a team of open source investigators and data analysts; stay abreast of innovations in human rights research and documentation; continually seek opportunities to pilot new methodologies and develop new strategic partnerships; ensure effective collaboration and communications across the organisation and with research partners globally, and represent the Crisis Response Programme to governments, international organisations, the media and the public.
The postholder will make a vital contribution to our work investigating and documenting violations of international human rights and humanitarian law, and spurring global action to remedy them.
ABOUT YOU

You have the vision, technical skills, and experience necessary to lead ambitious, large-scale digital investigations using innovative methodologies. You will be able to guide and motivate a diverse team of highly skilled individuals, ensuring that their work is integrated into that of the wider Crisis Response Programme. You are committed to continually piloting and developing new monitoring methodologies and tools, producing a range of compelling and impactful outputs that enable a timely response to global crises. You will relish opportunities to collaborate with colleagues across Amnesty International as well as research partners in the wider human rights community. You have excellent political judgment, the ability to spot opportunities as well as risks, and the confidence to make decisions in a timely way. With firm knowledge of human rights issues, you have a passion for digging up the robust evidence that can persuade governments and others to act urgently.
MAIN RESPONSIBILITIES:


To demonstrate leadership and vision in developing and implementing the Evidence Lab's strategic and operational plans.
To manage and support staff and consultants within the Evidence Lab, prioritizing staff wellbeing and nurturing talent.
To ensure good financial and resource management practices by working closely with the programme director and programme coordinator to set budgets, monitor expenditure and deliver accurate financial reporting.
To ensure effective communications across the Evidence Lab, the wider Crisis Response Programme and Amnesty International globally.
To stay informed of innovations in human rights research and documentation methodologies, and integrate these into the Evidence Lab team's work.
To represent the Crisis Response Programme to governments, international organizations, the media and the public.
SKILLS AND EXPERIENCE:


The ability to envision, plan and carry out innovative digital investigations using open-source content, geospatial analysis, cartography and 3D modelling, and to communicate the findings effectively to a wide range of audiences.
Management experience, including in coaching and motivating diverse team members who work remotely across different time zones.
Experience of working in a leadership role, ideally in a large, complex international organization, and working with research partners around the world.
Experience of managing multiple competing demands, meeting deadlines, and adjusting priorities to adapt to fast-changing political situations internationally.
Experience of setting budgets, monitoring expenditure and delivering accurate financial reporting.
Concern for issues of social justice, equality and fairness.
Please see the attached job description for more information on responsibilities and on the skills and experience required.
ABOUT US
Amnesty International is a global movement of more than 10 million people who campaign for a world where human rights are enjoyed by all. We reach almost every country in the world.
Our aim is simple: an end to human rights abuses. Independent, international and influential, we campaign for justice, fairness, freedom and truth wherever they're denied. And whether we're applying pressure through powerful research or direct lobbying, mass demonstrations or online campaigning, we're all inspired by hope for a better world. One where human rights are respected and protected by everyone, everywhere.
Benefits include 37 days annual leave (inclusive of public holidays and grace days), pension scheme, employee assistance programme, life assurance and many more benefits designed to suit your own personal lifestyle. All of this, in a professional, engaging environment.
For further information on our benefits, please visit
WHAT WE HOPE YOU WILL DO NEXT
If you are talented, passionate about human rights and want to use your skills, knowledge and experience to change the world then we would encourage you to click 'Apply for this Role' below.
Freedom, Justice, Equality. Let's get to work.
N.B. We reserve the right to close a vacancy before the closing date in the event of an overwhelming response or a change in business priorities.
More about Amnesty International, International Secretariat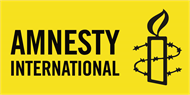 Amnesty International is a global movement of more than 7 million people who take injustice personally. We are campaigning for a world ... Read more
Closed date:
24 June 2022 at 23:59
Tags:
Intl Development, Policy/Research