Barking, Greater London (On-site)
Voluntary, 10 hours a week minimums
Job description
FREE 4 Weeks Work experience Programme in Admin, Management, Graphics Design, Project Management, Social Media, Research
Amnick Social Enterprise is delighted to offer free 4 weeks access to our work experience platform. On this programme you get access to various areas which help you in a short time to expand your work experience opportunities. You will be working alongside your team members, with the potential to access professionals from industries. In this programme, you get the tools to unlock your potential and prepare yourself for a successful career, by becoming job-ready.
You will work by yourself, in teams (virtually) or groups, using technology such as WhatsApp, Slack, Skype/Zoom, 8x8, E-mails etc.
We offer the choice to do your work experience in:
• Admin
• Management
• Junior Consultant
• Sales and Marketing
• Graphics Design
• Projects
• HR
• Events management
• Social Media
Activities will be tailored based on our 6 startups:
- Environment
- Transportation
- Technologies
- Smart Cities
- Innovation
- Cyber Security
This is an UNPAID work experience, done online, from your own space and in your own time. This opportunity will be provided for free for 4 weeks. You decide what you want to do, when you are available and how much time you are willing to dedicate for your experience. We do not advocate any rewards or promises of paid work.
This Programme was designed with the aim to help people become more employable. If you want to fast track your career, and are prepared to put in the effort, then this could be a great way to do it.
Interested applicants will be required to take an additional psychometric test.
More about Amnick Social Enterprise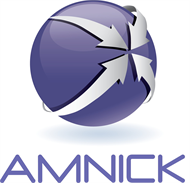 We are a group of ex-local government senior managers and Directors who are committed to social change, and development of better outcomes for ... Read more
Closed date:
17 July 2022 at 23:30
Tags:
Admin, Business Development