London, Greater London (Hybrid)
Job description
The Association of Charitable Organisations (ACO) is the membership body for benevolent charities and grant-makers to individuals. ACO enables members to benefit from the collective expertise, experience and resources of benevolent/grant-making charities across our network to address common issues and develop shared solutions
The role of Communication and Engagement Officer is critical in ensuring that we maintain effective communications channels (internally and externally) and build strong relationships with our member charities.
Purpose of the Role
Ensuring effective engagement with our members through a range of communication channels;
Developing ideas and creating content for our website, social media platforms and other channels;
Building the external profile of ACO in order to extend its membership;
Helping support the delivery of ACO's event programme;
Managing the production of our monthly e-bulletin Charity News Review.
We wish to increase the diversity of our organisation and welcome applications from all sections of the community, particularly with respect to representation from Black, Asian and minority ethnic groups.
More about Association of Charitable Organisations (ACO)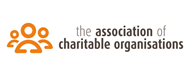 The Association of Charitable Organisations (ACO) is the membership body for benevolent charities and grant-makers to individuals. ACO enables ... Read more
Closed date:
02 August 2022 at 17:00
Tags:
Communications, PR, Digital
The client requests no contact from agencies or media sales.