Sutton Coldfield, West Midlands (On-site)
Job description
Our retail shops are the face of our charity on the high-street and in local communities. As a Customer Support Volunteer you will provide a first class customer service experience, ensuring customers find everything they need during their visit.
Our amazing team of vibrant & diverse volunteers helps us run our retail shops, raising money for vulnerable children, young people and families across the UK.
It would be great if you could volunteer one shift a week (or even more if you want) but we're always happy to be flexible to work around your availability.
Volunteer role
Customer Support Volunteer
Volunteer manager
Store Manager
Where you will be based
Shop
Location:
Unit 1A, Princess Alice Retail Park, Sutton Coldfield, West Midlands, B73 6RB, United Kingdom
Please note: This Superstore is openign soon.
Minimum age: 14
Why we want you
Our customer support volunteers provide a first class customer service experience, ensuring customers find everything they need during their visit.
What you will be doing
You may choose to do some or all of these tasks - working on the till, helping customers with enquiries, meeting and greeting customers, covering changing rooms.
Maintain a high level of customer service
Work with other volunteers to have a good knowledge of areas of stock and support customers with general questions and queries
Process sales on the till
Supporting customers with donations and gift aid
Support the implementation of seasonal campaigns and promotional activities in-line with the stores marketing activity plan
Ensuring the store remains clean and tidy
Ensure all health and safety policies and procedures are adhered to
Ensure all security procedures are adhered to
The skills you need
Friendly and helpful
Happy to be part of an amazing team of staff and volunteers
Enthusiastic about the work of Barnardo's
Excellent customer service skills
Good verbal communication skills and able to engage positively with customers
Willingness to learn basic IT skills, for tasks such as working on the till
Problem-solving abilities to help resolve queries and issues
Ability to work independently, as part of a team and use your initiative
What's in it for you
Volunteer in a fast paced and diverse environment
Have fun and meet new people
Develop skills for your CV including confidence, teamwork and problem solving
Make a difference to the lives of children, young people and their families
Learning and development opportunities through our Volunteer Academy which includes access to Level 2 Qualifications and other accredited courses
Full training and experience of working in retail as a volunteer
Location:
Unit 6D, Parc Tawe Retail Park, Swansea, SA1 2AS, United Kingdom
Please note, this SS is opening soon.
Minimu age: 14 years
Disclaimer
We look to recruit a diverse range of volunteers. If your skills don't fit the above, please do not let this put you off as we are able to be flexible with most of our roles. If you are unable to apply online through the link on this page, please visit your local store for a paper application form or contact the Barnardo's Volunteering Team via our website.
More about Barnardo's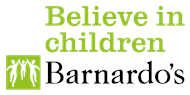 About Barnardo's - Retail
Barnardo's is a British charity founded by Thomas John Barnardo in 1866, to care for vulnerable chi... Read more
Closed date:
06 July 2022 at 16:15
Job ref:
Customer Support Volunteer - Sutton Superstore