£23,545 - £27,000 per year
Job description
Do you want to be part of shaping a brand new innovative residential support service for young people in Leicestershire?
Can you achieve transformational change for looked after young people who have a range of complex needs?
If you're passionate about the children and young people in your care and can show understanding, tenacity and consistency of care – this may be the opportunity for you!
History of Service
A new model of Children's Residential Care provision has been developed within the Children's Innovation Partnership between Barnardo's and Leicestershire County Council. The partnership was established to drive forward key elements of the Care Placement Strategy 2018-2021. The Care Placement Strategy is an overarching document which brings together key departmental strategies within the overall pathway of edge of care through to leaving care.
Residential Design Brief
The first Design Brief the Children's Innovation Partnership was tasked with was in Residential Care. A period of comprehensive design work was carried out between January – September 2019, led by Barnardo's. The design work analysed strengths, areas for development and opportunities within the county.
Service Overview
Multi-Functional Properties
An element of the model is the procurement of properties to be used as Multi-Functional Properties. Each of these properties will be fully self-contained, multi-functional– each will be able to house up to two young people as well as staff accommodation.
The property will be a CSE/CCE home.
Initial Location of Post
Potential sites will be confirmed at interview.
Supplementary Information
Objectives of Service
This provision will take a therapeutic needs-based approach to ensure that the support each child receives is the most appropriate to their specific needs.
Young people requiring residential support may have more severe behavioural problems than young people requiring other types of provision for a variety of reasons, including:
Effects of previous neglect and trauma.
Impacts of disrupted relationships, including separation from their parents, breakdown of previous placement(s).
Negative peer influences with concerns that they are on the cusp or involved with criminal exploitation or child sexual exploitation.
This provision is being established to increase the capacity of provision for young people within Leicestershire, to increase local support for our most complex and vulnerable young people. This provision will focus on the following principles intended to improve outcomes:
A safe and structured group living environment.
Residential workers who are specifically trained in attachment and ACES are warm and responsive.
Opportunities for young people's development.
Therapeutic support and relationships.
Trauma-informed approaches.
Preparation for adulthood.
The aim of the service is to provide a nurturing and high quality environment. The accommodation will meet the needs of young people who have experienced trauma, neglect, rejection and whose basic needs have not been met. The accommodation will provide a truly therapeutic environment that can meet the needs of young people who require support to manage their behaviours safely, develop their resilience and prepare them for the demands of future life with their own families or in other settings.
The staff working alongside young people will be fully accepting of the young people and be prepared to offer them a professional relationship based on understanding and acceptance which is informed by our understanding of the effects of trauma and poor attachment.
When completing your application please refer to your skills knowledge and experience in relation to the Person Specification, Job Description and Additional Information document. This should be done with an understanding of the context of the service described.
This post may attract an additional market supplement and /or relocation expenses. Must be able to travel throughout the Locality to meet the requirements of the role.
More about Barnardo's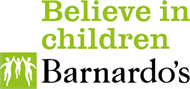 We are Barnardo's. We transform lives.
We've come a long way since our founder, Thomas Barnardo set up a 'ragged sc... Read more
Closed date:
20 July 2022 at 23:59
Tags:
Social Care/Development, Support Worker