Cambridge, Cambridgeshire (Hybrid)
£30,000 - £34,000 per year
Part-time (22.5 hours per week, with potential to go up to 30 hours)
Job description
OVERVIEW OF THE ROLE
Following 10 successful years of operation, Beacon is now seeking an experienced Fundraising Manager to bring knowledge, initiative, and fresh ideas to help establish a new fundraising strategy and set the charity up for its next decade.
The Fundraising Manager is responsible for managing Beacon's day-to-day fundraising activities. You will oversee existing fundraising streams (primarily corporate, grants and trusts), explore new opportunities to generate income for the charity, and line manage our existing Fundraising Officer. Relationship management will be a central component of this role, both in stewarding existing funding partners and in identifying new potential leads.

Working together with the Fundraising Officer, you will manage our funding pipeline, produce a range of applications – whether multi-year grants or project specific requests - and help to capture and report Beacon's impact for the benefit of funders and beneficiaries alike. You will work closely with the CEO and COO in identifying fundraising targets for the organisation and with the wider team to ensure outcomes are appropriately measured and communicated.

This role is suitable for an experienced fundraiser looking for an opportunity with strategic and managerial input. The ideal candidate will have a successful track record in different types of fundraising – which must include either corporate or trust approaches – a history in stewarding relationships with multiple funders and have had involvement in determining or implementing a fundraising strategy.
DUTIES AND RESPONSIBILITIES
The Fundraising Manager will lead our small Fundraising Team, working closely with the Fundraising Officer to ensure the financial needs of the charity are met.
Fundraising strategy
Managing Beacon's various fundraising pipelines.
Working with the CEO and COO to determine project and organisation fundraising targets.
Collaborating with the Projects Team to ascertain project priorities and ensure funder requirements and impact measures are clearly communicated.
Establishing a new fundraising strategy, in collaboration with the CEO, COO and external consultants, and overseeing its implementation
Fundraising applications
Researching, identifying, and building relationships with potential corporate supporters and trusts to feed into the prospective pipeline.
Managing the lifecycle of fundraising applications and overseeing maintenance of our existing database of applications and funding sources.
Overseeing the production of written fundraising materials.
Ensuring all applications are in line with existing project plans and requirements.
Stewardship
Maintaining and growing existing relationships with corporates and trusts.
Identifying and developing new relationships with potential funders and supporters, particularly those which fall outside of the pharmaceutical industry.
Exploring opportunities to build relationships with high-net-worth individuals.
Overseeing recognition and thanks to donors and supporters.
Impact
Working together with Projects Team to ensure implementation of appropriate impact measures.
Overseeing collation of impact data across and within projects.
Ensuring reports to funders are completed in a timely manner.
Identifying major organisational achievements to be communicated with beneficiaries and the wider community.
Team management
Line management of the Fundraising Officer (training will be provided)
Ensuring the Fundraising Team meets its strategic and financial objectives.
PERSONAL SPECIFICATION
Essential
Significant experience in different types of fundraising, which must include either corporate or grant/trust approaches.
A track record of successful fundraising applications.
Excellent communication skills, able to 'sell' the importance of Beacon's work confidently and persuasively in written and verbal formats.
Experienced in adapting messaging to different target audiences and situations.
Personable, able to identify, form and maintain relationships with potential funders.
Exceptional organisational skills, able to manage and prioritise multiple tasks.
Drive, determination, and self-motivation. Takes pride in work with a positive outlook.
Excellent interpersonal and team working skills and competent working independently.
Computer literate and confident using all MS Office software.
Understanding of, and commitment to, the objectives of Beacon.
Ability to deliver occasional out of hours work to accommodate Beacon events or travel in the UK and internationally.
Desirable
Experience in determining fundraising strategy.
Experience with community fundraising.
Line management experience.
Experience working or volunteering with charities.
An understanding of rare diseases and/or the life sciences space.
Download our job description for further information on the role and our benefits package.
Application Instructions
Please submit an up-to-date CV and tailored cover letter to Mary Rose Roberts (Chief Operating Officer) and Rick Thompson (CEO) by 9 am on the 26th July outlining your relevant skills and experience.
Shortlisted candidates will initially be contacted for a phone interview, before proceeding to face-to-face interviews at our Cambridge office. Please note, given the small size of our team, phone interviews will be scheduled as applications come in and recruitment may be closed early should a suitable candidate be found.
We welcome any questions about the role, the organisation, or our current fundraising landscape. If you wish to have an informal discussion before submitting your applications, please contact us.
More about Beacon: for Rare Diseases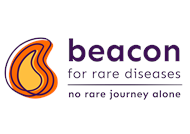 Beacon is a UK-based charity that is building a united rare disease community with patient groups at its heart.
Our vision: a...
Read more
Closed date:
26 July 2023 at 12:00
The client requests no contact from agencies or media sales.