Job description
Around 40% of Beat's income currently comes from Trusts, Foundations and Statutory sources. We have a well-established Trusts & Statutory function and have succeeded in gaining the support of many well-known funders, such as the National Lottery, Children in Need and Garfield Weston Foundation. This year, we are forecasting to raise just under £2.6m from Trusts & Statutory, so this role is an excellent opportunity for an ambitious candidate to play a really crucial role in securing the income which will enable us to help more people than ever before.
Team description
We have a very experienced Trusts & Statutory Fundraising Manager who oversees the Trusts & Statutory function, including managing a Senior Trusts & Statutory Fundraising Officer who joined in 2020. The Trusts & Statutory Fundraising Team are part of the Partnerships Team, and have ample opportunity to work collaboratively with and learn from teammates specialising in Corporate, Major Donor and Public Sector fundraising.
Beat is experiencing a period of significant development as our services and influence expand and demand for our support rises. This change was underway before the coronavirus changed all our lives, but the pandemic has accelerated everything. Notably, our helpline is supporting three times as many people as pre-pandemic and our funders have responded generously. Meanwhile, our work to improve access to high quality treatment and care is receiving an increasingly positive reception. We therefore find ourselves in the position of needing to rapidly develop new services, campaigns and information – and to find sustainable sources of funding for them.
Role purpose
Maximising income for Beat's work from trust and statutory sources, by the creation of high-quality applications and reports to funders and by providing excellent account management and cross-team collaboration.
Responsibilities include
Proactively identifying trust and statutory funding sources, researching them for suitability.
Writing high quality applications to trusts and statutory funders.
Providing high quality account management through collecting information for, and writing, reports - maximising income generation and relationship longevity.
Conditions
Beat offers 5.25 weeks of annual leave + bank holidays which increases after 2 years, by a day a year to a maximum of 6 weeks. Additionally Beat provides membership of a Cash Plan Scheme to all employees and offers flexible working.
The Partnerships Team, and the Marketing and Income Generation Directorate of which it is part, are spread across London and the East, South-West, and South-East of England, working mainly from home. The post-holder needs to be able to travel to our London or Norwich office approximately once a month for meetings.
This role is home based with monthly travel to Beat's Norwich or London office
To apply, please download and complete the application form from the website. Completed application forms should be uploaded via the form on this page by 9am on 19/7/22
More about Beat (Beating Eating Disorders)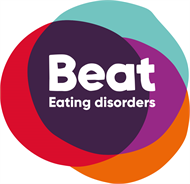 Our mission
Beat is the UK's eating disorder charity. Founded in 1989 as the Eating Disorders... Read more
Refreshed on:
10 July 2022
Closed date:
19 July 2022 at 09:00
The client requests no contact from agencies or media sales.