Victoria, Greater London (On-site)
£41,764 - £62,500 per year
Job description
Senior Operations Manager, Victoria animal hospital
Permanent, full time

What is the role?
We are currently recruiting for a Senior Operations Manager to be based in our Victoria animal hospital where you will lead at hospital level, the delivery of the Clinical Strategy. You will be responsible for ensuring the hospital is operating efficiently, in a sustainable way and that standards and processes are consistent with the other Blue Cross hospitals.

Having overall charge of the hospital this is a wide-reaching role which will provide variety and diversity of responsibilities which include team leadership, driving change, customer service, health & safety, financial management, facilities/maintenance and we guarantee that every day will be different. As a senior manager you will work closely with your peers to ensure the clinical team are well supported and that you maximise opportunities to integrate services across the charity and with external partnerships. Using your leadership skills, you will mentor and coach individuals to empower them to ensure a high performing team.

You will actively seek to continuously improve processes and make efficiencies and also drive sustainability through productivity through income generation, maximising donations and fundraising opportunities. Of course, all of this should be done without having any negative impact to the welfare of pets or the service we provide to our customers.

If you are looking for a busy, diverse role where every day is different and you enjoy juggling many balls in the air and still being able to prioritise and incorporate changes to your workload, then this could be the role for you so please read on.

The normal hours of work for this role are 35 hours per week. On appointment for the successful candidate, this role is known as the Hospital Lead within Blue Cross and all documentation will reflect this job title.

What is required?
We are looking for people with the following:
• Experience of leading teams through continuous improvement, progressive and cultural change
• Experience of leading professional multi-disciplinary teams in a veterinary or clinical/medical environment or similar to include:
o Experience of mentoring and coaching for development
• Proven experience of delivering strategic objectives at an organisational, directorate and hospital level
• Extensive experience of managing a budget to include the monitoring, forecasting and production of numerical data for reports and insights

It would also be great if you had:
• Experience of working in a not-for-profit environment
• Experience of rolling out new sustainable products, services, or systems
• Experience of working in a multisite / branch / outreach services model

Want to know more the detail? Great! We have attached the job description which hopefully gives you everything you need.

Salary: £41,764 - £62,500 plus £3,954 London Weighting Allowance per annum
Grade: 2
Closing date: 19th July 2022

The first stage interviews will be held week on 25th and 27th July 2022 at our Victoria animal hospital which also provide an opportunity to find out more about the role and view our facilities. Shortlisted candidates will then be invited back to attend an assessment centre on 3rd August 2022.

Blue Cross holds inclusion as a core organisational value. We positively encourage applications from suitably qualified, experienced and eligible candidates regardless of sex, race, disability, age, sexual orientation, transgender status, religion or belief, marital status or pregnancy and maternity. We actively embrace our differences and know that it is our differences that make us unique. You are very welcome at Blue Cross, without the need to hide any part of who you are.

At Blue Cross we are passionate about our commitment to diversity, inclusion and removing barriers, should you like to discuss any reasonable adjustments or changes to our recruitment process to support you to be your best then please get in touch.
More about Blue Cross for Pets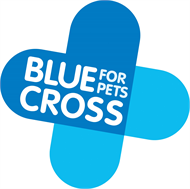 We're a charity that has been helping sick, injured, abandoned and homeless pets since 1897. Pets help us in so many ways and they depend e... Read more
Closed date:
29 July 2022 at 23:59
Job ref:
220624 Hospital Lead Victoria
Tags:
Senior Management, Operations
The client requests no contact from agencies or media sales.