Deptford, Greater London (Hybrid)
Contract, 1-year fixed term, Full-time
Job description
Background to Blueprint for All
Blueprint for All work with young people, communities, and organisations to create an inclusive society in which everyone, regardless of race, ethnicity or background is provided with tangible opportunities to thrive.
We are now accelerating the reach of our programmes nationally, increasing opportunities for engagement between our Corporate Partners and our Programmes, ensuring that our impact on young people and communities continues to extrapolate.
Blueprint for All have a crucial role to play in addressing disparity of opportunity. The development of a new and innovative digital platform will allow us to connect young, under-represented individuals from a diverse, ethnic background to career resources and guidance, mentoring, work placements and internships, bursaries, events and more; in partnership with the forward-thinking organisations, we are connected with.
Having now completed the initial Discovery Phase (2021-'22), in which the high-level functional definition and brand aspiration for The Inclusive Opportunity Portal were established, Blueprint for All will now enter the subsequent design and build delivery engagement (scheduled to be completed by the end of Q1 2023).
The objective of the Project is to implement a digital platform, which Blueprint for All can use to enhance our pre-existing range of Programmes and Services. It will provide Young People with access to a dedicated portal containing content, resources and functionalities designed to connect them with the wide range of opportunities and services that Blueprint for All and their many partner organisations offer.
Purpose of this post
Blueprint for All are looking for a proactive and enthusiastic digital professional with a great track record in supporting digital projects.
Ability to make/support product decisions that are informed by user needs
Ability to collaborate with functional, technical, and design teams to make/support decisions on the product that will benefit both BfA and young people
Coordinating user research and testing with our audiences so that development is in line with the end user whilst maintaining overall coherence
Main Responsibilities
Leading on the roll out of digital transformations / technologies, working with colleagues across the Charity to ensure effective up-take and implementation
Testing and approving tickets and pulling together content and data
Oversee the automation/ integration of existing email management systems and social media with our new platform.
Requirements
Essential Skills
Understanding and knowledge of key UX and web accessibility standards and principles.
Excellent organisation skills and the ability to manage and prioritise a busy and complex workload in a changing environment with tight deadlines.
Experience of digital infrastructure and supporting technologies/applications/systems
Experience of working effectively with a wide range of external stakeholders and individuals
Functional knowledge of data protection and regulations
Some knowledge of content management systems, web publishing tools and email marketing software
Basic data analysis, including use of Excel.
Even better if you have
- Knowledge of CMS platforms
- Knowledge of data protection and regulations
- Experience of supporting Technology Transformation programmes
Personal Skills & Attributes
Excellent written and verbal communication skills, with the ability to influence and negotiate including communication of technology concepts.
Ability to prioritise workloads, organise tasks effectively and involve other members of the team when needed.
A self-starter that is able to take initiative and work independently on new projects or a set task.
Motivated by success.
A commitment to Blueprint for All's mission & vision.
Diversity policy
Blueprint for All is keen to encourage applications from people from all backgrounds including race, disability, gender, faith and sexual orientation.
Please complete a covering letter statement attached to your CV demonstrating your competences in relation to the role.
More about Blueprint for All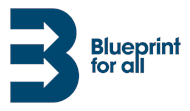 We at Blueprint for All believe in a future where talent is respected and nurtured irrespective of where it comes from, where organisation... Read more
Refreshed on:
04 July 2022
Closed date:
11 July 2022 at 23:59
Tags:
IT, Project Management
The client requests no contact from agencies or media sales.