Permanent, Part-time, 22 hours per week, worked Monday-Friday between the hours of 8am-6pm.
Job description
Have you worked as part of an assessment or triage service undertaking comprehensive assessments of service users? Are you a strong communicator with knowledge and experience of working with people who have experienced sudden loss and traumatic bereavement? Have you completed safeguarding and/or risk management training? If so, we want to hear from you.
Who we are
Brake is the national, acclaimed charity tackling the daily, horrific carnage of deaths, injuries, and air pollution on roads. Traffic is the biggest killer of young people worldwide, poisoning our lungs and contributing hugely to the climate emergency. Brake's vision is that people get around in safe and healthy ways. Our values require us to be evidence-based, aim high, and work collaboratively. We have a 25-year reputation for shouting out for positive change, advising government, encouraging action in communities, and delivering the UK's National Road Victim Service (NRVS) for bereaved and injured families.
NRVS is the specialist, accredited, UK-wide national service for road victims, delivering day-one onwards case-managed care for anybody who has been bereaved or seriously injured in a road crash or supporting a road crash victim.
We have been provided with 3-year funding to further expand our service across Scotland.
PLEASE NOTE - WE ARE RECRUITING CANDIDATES BASED IN SCOTLAND FOR THIS ROLE
Who you are
Working as part of our National Road Victim Service we are seeking a Triage Caseworker based in Scotland with a background in supporting high risk and vulnerable service users.
You will be a professional with experience of conducting triage or assessments and have a background in crisis intervention work and experience of assessing and stabilising complex cases with diverse support needs. You will have experience of a case management approach to care through trauma informed practice. The successful candidate will be required to go through an enhanced DBS vetting process due to the sensitive nature of the service delivered.
Key tasks
The management of a triage caseload.
Screening referrals to determine their suitability on entry into the NRVS service.
Undertaking an initial assessment of service users' needs on entry into the NRVS.
The categorisation of need and priority based on an assessment of vulnerability and risk at the point of initial engagement and assessment.
Managing and maintaining contact with service users who are waiting to receive the casework service support. This will involve providing them with regular contact and updates by various communication channels.
Providing stabilisation work which responds to and addresses the immediate practical and emotional needs of those referred into the service.
Supporting service users and families to cope with effects of a traumatic bereavement or life changing injury.
Enabling the identification of clear goals and outcomes to structure service users' engagement with the support offered by the central or local service teams.
Provide service users with information about the possible wait times for casework support.
Provide ongoing assessment of service user needs, prioritising cases requiring more immediate access to support.
Provide information about and actively promote access to and engagement with other support services (in the event that they might be able to provide earlier access to care).
Identifying the most appropriate referral pathway for ongoing service delivery.
Consult with other statutory and non-statutory organisations to ensure access to relevant support and care.
Maintaining an accurate database and record of service capacity and availability to ensure that capacity meets demand.
Supporting the clinical director and head of service to provide clinical oversight and quality assurance for the NRVS service by providing regular feedback and contributing to service development.
You bring
Essential qualities
Experience of an assessment or triage service, including remotely.
Experience of undertaking comprehensive assessments with complex mental health and social care needs.
Completion of safeguarding and/or risk management training.
Experience of a case management review process and safeguarding and active monitoring, and escalation of cases with health and safety needs.
Knowledge, experience and understanding of working with people who have experienced sudden loss and traumatic bereavement.
Knowledge, experience and understanding of working in a trauma informed way, providing trauma informed care to adults and families.
Knowledge of best practice in working with traumatic bereavement.
Experience of working with people with frontline care across Scotland for people in crisis with acute vulnerabilities and risks.
Experience of using a case management support framework.
Experience of crisis management and working in collaboration with other professionals in Scotland to support those with complex needs (i.e. crisis and home treatment teams, community mental health services, ISVA and IDVA roles).
Experience and understanding of the Crown Office and Procurator Fiscal Service (COPFS).
Experience of audit, monitoring and evaluation activities.
Experience of establishing and sustaining partnerships with key partners, stakeholders, and other professionals.
Experience of research and advocacy activities.
I.T. and data management skills.
Ability to work creatively, adaptively and with flexibility across a range of circumstances.
Commitment to and a passion for providing a high level of quality care to those experiencing traumatic bereavement.
Desirable
A professional qualification or evidence of training in psychological trauma.
Experience of working with those affected by road traffic collisions.
About the team and how we work
You will be joining a skilled, dedicated and friendly team and a knowledgeable and engaged Board of Trustees.
Our team works remotely and encourages use of sustainable transport.
Brake actively promotes equality, diversity, and inclusion. We employ based on skills and experience of candidates, irrespective of age, disability (including hidden disabilities), gender, gender identity or gender reassignment, marriage and civil partnership, pregnancy and maternity, race, religion or belief, or sexual orientation.
Employees are subject to driver licence checks. If you drive, please note we do not accept applications from serious traffic offenders due to the nature of our work.
More about Brake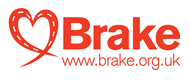 Brake is a national, acclaimed charity tackling one of the biggest issues of our time - the daily horrific carnage of deaths, injuries, and air... Read more
Closed date:
09 July 2022 at 23:59
The client requests no contact from agencies or media sales.