Fitzrovia, Greater London (Hybrid)
Job description
Do you have excellent organisational and administrative skills? Do you have a keen interest in cardiovascular research and clinical trials? And a strong desire to learn?
We're looking for a Research Group Coordinator to coordinate and provide administrative support for clinical research group activities across a variety of cardiovascular specialties. Establishing close relationships with internal and external stakeholders, you'll focus on facilitating and engaging with individual research groups and play a key role in supporting the needs of cardiovascular research groups while at the same time contributing to the wider activities of the BHF Clinical Research Collaborative.
About you:
With previous knowledge of working as an administrator and/or coordinator within a healthcare setting, industry, research charity or university, you'll have experience in coordinating committee meetings and recording minutes and action points. You will be computer literate with excellent knowledge of Microsoft Office 365, particularly Teams, Sharepoint and other MS products including Forms, Powerpoint, Outlook, Word and Excel. This role would also suit someone who is undertaking a part time Masters or PhD in the field of CVD or someone who is already familiar with the clinical research landscape and would like to complement their work.
To be successful in this role you'll have the following experience and attributes:
• Excellent organisational skills, able to manage multiple tasks, priorities, and different ranges of work
• Able to take ownership of challenges, taking the initiative and making decisions with a can-do attitude to delivering on expectations
• A positive and enthusiastic attitude with the tenacity to assist team solutions successfully through to implementation
We're looking for an enthusiastic and experienced Coordinator who can make an active contribution to developing the research group activities within the BHF CRC.
About us:
The British Heart Foundation Clinical Research Collaborative (BHF CRC) is an initiative that is aimed at developing a national network to support the planning and delivery of world-class clinical research in cardiovascular medicine and surgery. Since its inception in 2019, we have established a successful structure to better coordinate research planning, working with the UK's cardiovascular professional societies. We are a small team consisting of a Chief Operating Officer, a Programme Coordinator and a part time Clinical Lead. As the programme has successfully developed over the last three years, we are now seeking an individual to work closely with the Programme Coordinator to support the growing demand of administrative tasks and cross-cutting activities.
The BHF CRC provides administrative support and resources to several Cardiovascular Clinical Research Groups. We promote nationwide visibility of the collaborative through our website, national meetings, newsletters and other communications.
The British Cardiovascular Society (BCS) is a membership organisation with charitable status and plays a pivotal role in the setting of standards and influencing the quality of cardiology practice throughout the UK. This organisation hosts the BHF CRC for accommodation and administration, however the BHF CRC is fully funded by the BHF.
More about BRITISH CARDIOVASCULAR SOCIETY (BCS)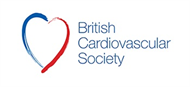 The British Cardiovascular Society (BCS) is a membership organisation with charitable status. The BCS plays a pivotal role in the setting of st... Read more
Closed date:
20 July 2022 at 23:30
Job ref:
BHF CRC Research Group Coordinator
The client requests no contact from agencies or media sales.