England, United Kingdom (Hybrid)
£20,000 - £22,000 per year
Job description
We are a national charity based in North Devon and work to re-home ex-commercial laying hens and encourage the public to buy free range eggs. Hens are now the fourth most popular pet in the UK and hen adoption is hugely popular. If you are a fundraiser interested in joining our dynamic, friendly and enthusiastic team based at our head office 'Hen Central' near South Molton, please check out our latest role below and get in touch.
About the Job
Job Title:
Fundraising Assistant
Reports to:
Individual Giving Manager
Hours:
Monday to Friday 09.00 to 17.00 (2 days per week in office)
Salary Band:
£20-22K
Main Responsibilities:
To support the Fundraising team to develop and grow income. Develop successful relationships with key fundraisers and volunteers, manage the BHWT's community fundraising activities and provide admin and research support to the other members of the Fundraising team.
Being the main point of contact for all community fundraising enquiries and activities, providing administrative support to the Fundraising team as required i.e. fielding calls and email enquiries, writing compelling and engaging thank you letters/emails, adding donations and relevant information onto our CRM.
Administer Sponsor a Hen and Bake for Hens Sake! ensuring promotional opportunities are well publicised and promoted to new and existing audiences
Appeals - helping the wider team develop and implement engaging fundraising appeals.
Working closely with Digital Content Producers to provide engaging and inspiring fundraising content for digital communications such as the website, e-shots, e-newsletter, social media and Chicken & Egg magazine (regular and relevant Good Eggs for example).
Assisting with reporting development.
Reconciling income - starting with opening the post, adding donations to Salesforce, thanking supporters and reconciling nominals each month.
Communicating in a personal and engaging manner with our BHWT individual supporters i.e. regular giving community, fundraisers, special prospects, pledged legators etc.
Act as main contact for digital fundraising, maximising income opportunities through a range of online shopping platforms such as Easy fundraising, Amazon Smile, Give as you live eBay, working closely with Digital Content Producers
Ensuring all relevant supporter information is accurately and promptly recorded onto Salesforce
In the longer-term help to develop event fundraising
Any other duties as reasonably required.
About You
To apply for this role, you must have:
Empathy with the aims of the charity
At least one year's experience in a fundraising role at a charity
Excellent communication skills, both verbal and written and the ability to relate to people at all levels.
Proven ability to work to deadlines and manage own time effectively
Proactive and highly organised, with good attention to detail
Experience of using a CRM database, ideally Salesforce
Enjoy working as part of a busy team
Good working knowledge of MS Word, Excel and Outlook
Willingness to adapt to change and learn new skills
Experience or knowledge of hen or animal welfare
Full driving licence and access to a car
Desirable skills:
Educated to degree level or equivalent
Experience of working with volunteers
Awareness of GDPR
More about British Hen Welfare Trust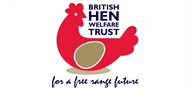 The British Hen Welfare Trust is a small, national charity that re-homes commercial laying hens, educates the public about how they can ma... Read more
Closed date:
15 July 2022 at 23:59
Job ref:
Fundraising Assistant