£25,000 per annum pro rata
Part-time (10-15 hours per week, flexible remote working including evenings and weekends)
Contract (Rolling weekly contract)
Job description
Support Officer for British Islamic Medical Association

Job Title: Support Officer

Hours: Flexible working (Estimated 10-15 hours per week- including evenings and weekend)

Location: Remote

Contract Term: Start November 2023 (weekly rolling contract, with longer term contract subject to performance)

Contract Value: £25,000 per annum pro rata
First Interview Date: 30/10/23* (conducted online, *subject to change)
Job Purpose: To provide efficient, flexible and proactive support to members. Duties include data gathering, advocacy, and support capabilities especially, but not exclusively, relating to the ongoing Palestine crisis.
Description of Duties:
● Maintain client relationships, caseload management, confidentiality and sensitively handling and signposting members in need
● Arrange meetings and pre-briefs as needed with members and others
● Prepare agendas and take minutes for meetings as needed
● Manage and respond to a variety of correspondence, including letters, emails and general ad-hoc enquiries
● Assist in collating and analysing data
● Carry out ad-hoc supportive and administrative work as needed
Skills:
● Self-motivated and driven individual inspired by the core principles underlying BIMA's work
● Robust organisational, problem-solving, oral and written communication skills
● Highly numerate with good attention to detail
● Ability to independently manage a varied and fluid workload
● Enthusiastic team player who is able to build effective working relationships
● Ability to work in a time pressured environment requiring a responsive and adaptive
approach
● Possesses good relations and understanding of working with diverse Muslim communities,
NHS bodies, public health organisations, and local government
● Google suite proficiency
● Project management experience desirable
● Understands the challenges faced by Muslim healthcare professionals and students in their professional, community, and and educational environments
For any queries please get in touch. Rolling interviews will be conducted until a suitable candidate is appointed.
More about British Islamic Medical Association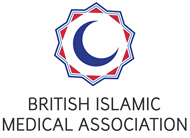 The British Islamic Medical Association (BIMA) brings together Muslim healthcare professionals in the United Kingdom as one. BIMA is independen...
Read more
Posted on:
23 October 2023
Closed date:
22 November 2023 at 23:59
The client requests no contact from agencies or media sales.