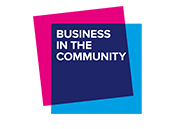 Closing in 4 days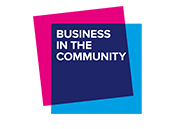 Community Climate Fund Officer
Bradford, West Yorkshire (Hybrid)
£22,770 - £29,497 per year
Job description
Do you want to be at the forefront of tackling the climate crisis?
Would you like to help bring businesses and communities together to accelerate a just transition to a net zero, resilient future where people and nature thrive?
Do you have the organisational and administrative skills to co-ordinate a varied and innovative work programme?
If so, we would love to hear from you!
Business in the Community (BITC) is looking for a highly organised and proactive Support Officer to join the committed, creative and fast paced team setting up our Community Climate Fund (CCF) that aims to raise £100m and be actively supporting community climate action in 25 places by 2030. With initial funding secured for three years, we are starting work in Bradford and Tees Valley. This is an exciting opportunity to be involved in shaping and growing the fund from the start, so get in touch today if you are interested.
Business in the Community was formed in 1982, and with His Majesty King Charles III as our Royal Founding Patron, we are the largest and longest-established membership organisation dedicated to responsible business,
We want the UK to lead the world in responsible business.
We work with members to continually improve their responsible business practice, leveraging their collective impact for the benefit of communities. We grow the responsible business movement and collectively create a greater impact focused on:
• Developing a skilled and inclusive workforce.
• Ensuring work is good for everyone.
• Innovating to sustain and regenerate the planet.
• Building thriving communities.
We are currently looking for a person who;
• Has an interest in learning about how climate action can create social and environmental benefits, with a strong desire to be part of creating tangible positive impact.
• Has strong organisational and administrative skills and experience to help set up the processes and systems needed to enable the Community Climate Fund to function well.
• Has worked with community groups and/or businesses.
• Can confidently conduct research, co-ordinate events and produce communication assets.
• Is adaptable and able to work innovative environment, willing to contribute to shaping something new.
The role will involve:
• Co-ordinating the day-to-day activities of BITC's Community Climate Fund, setting up and maintaining processes and systems to enable the team to work well internally and externally.
• Support with research to inform decision making and to underpin content.
• Support with organising and following up from meetings and events.
• Liaising with other BITC Teams, using Salesforce and other systems to ensure we have one version of the truth and relevant colleagues are kept up to date.
• Providing administrative support to help grow the CCF in terms of new income, connections with communities and future plans.
• Monitoring, measuring and reporting on impact.
The successful candidate will be excited by the prospect of joining a new initiative at the forefront of connecting businesses and communities to accelerate a just transition to a net zero, resilient future where people and nature thrive.
Excellent organisational and administrative skills, the ability to co-ordinate multiple stakeholders and projects, and staying calm under pressure are essential. Curiosity and a willingness to implement new ways of working to streamline how we operate, measure and report impact and then share learning in creative and engaging ways will also be important.
At the heart of our team, the successful candidate will be able to nurture relationships, connect the dots between people and projects and help us to deliver impact that creates real benefits for the communities we work with.
While this role could be based anywhere in the UK, we would particularly love to hear from people based in Bradford or Tees Valley.
The salary level for this role reflects the flexibility we offer with the contractual location. For candidates outside of London the salary level is £22,770 to £26,392 per annum depending on experience, with London weighting the salary for this role is £25,875 to £29,497 depending on experience.
Business in the Community are actively looking to recruit a diversity of talent. We embrace, respect and value the difference in our employees and we are committed to creating and maintaining an inclusive environment that consists of fairness, dignity, and caring for everyone, and one that enables every employee to flourish and realise their potential.
We are a Race at Work Charter signatory and, alongside 600 other Charter signatories, taking actions to encourage and support ethnic minority representation in recruitment, selection, and career progression as well as being committed to improve the working lives of our disabled and neurodiverse colleagues. We are also a real living wage employer.
In our 40th birthday year, we want to drive more impact than ever and engage more businesses and their leaders.
Posted on:
20 November 2023
Closing date:
04 December 2023 at 23:59
The client requests no contact from agencies or media sales.