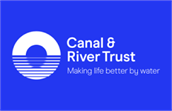 Closing today at 23:59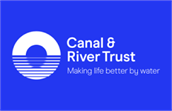 Senior Philanthropy Manager
£50,000 - £55,000 per year
Job description
Introduction to us
Salary: £50,000- £55,000 + benefits
Location: This is a working from home role, with an expectation of travel to Birmingham, London and travel to other locations for site visits and meetings.
The Canal & River Trust is a charity entrusted with the care of over 2000 miles of canals, rivers, docks and reservoirs in England and Wales. These historic, natural and cultural assets form part of the nation's strategic and local blue-green infrastructure network, linking urban and rural communities as well as habitats. Our waterways contribute to the health and well-being of local communities and economies, creating attractive and connected places to live, work, volunteer and spend leisure time. They also play an important role in mitigating the impact of climate change and provide valuable habitats and much-needed biodiverse corridors for wildlife.
The Canal and River Trust is committed to growing its fundraised income and has developed ambitious targets for fundraising over the coming years. Senior Philanthropy Manager is an exciting role within the Philanthropy & Partnerships team which will develop a new major giving programme and help the Canal and River Trust to deliver significant growth in philanthropic income. We are looking for a proactive and experienced fundraiser who will personally identify, cultivate and manage major donor and family foundation prospects. The Senior Philanthropy Manager will manage a small philanthropy team and work with the Head of Philanthropy & Partnerships to develop a high performing fundraising culture.
About the role and you
Experience & Knowledge
Successful track record of securing high-value philanthropic gifts, at the 6-figure level or more.
Significant experience of identifying and cultivating cold prospects.
Experience of deepening donor relationships and growing philanthropic giving year on year.
Experience of working with high level volunteer fundraisers both in committees and as individuals.
Thorough knowledge of legal, financial and ethical considerations related to fundraising from Major Donors.
Experience of developing and managing successful major donor events.
Line management experience.
Experience of effectively using a CRM system for fundraising.
Experience of fundraising in the Heritage or Environment sector is desirable.
Skills & Personal qualities
Excellent communication and interpersonal skills, both oral and written, with the ability to motivate and inspire others.
Motivated by the cause of the Canal & River Trust and by your professionalism to achieve outstanding results.
Resilience and a proactive approach, with the ability to be innovative and creative.
Ability to think and plan strategically, combined with an eye for detail.
Ability to understand, interpret and craft complex information into compelling cases for support.
Solutions-focused and target-oriented, with the ability to see the bigger picture.
Confident and persuasive.
Highly numerate.
Ability to act as a spokesperson for the Trust and as an internal champion of fundraising.
We reserve the right to close this vacancy early if we receive sufficient suitable applications for the role. Therefore, if you are interested, please submit your application as early as possible.
What we offer
In addition to your salary of £50,000- £55,000 you will benefit from a competitive contributory DC Pension scheme arrangement, great holiday entitlement and numerous other employee benefits, including several salary sacrifice benefits.
25 days paid holiday, plus paid Bank Holidays, increasing to 27 days plus Bank Holidays after 3 years
Home working status with 'hub' facilities available if a need to work outside of home – flexibility.
Annual £200 personal learning & growth award to spend on any learning related activity – hobbies; aspirations etc.
Free access to specialist counselling on a range of issues – health; financial; lifestyle; well-being; domestic & neighbourly matters.
Access to a range of employee benefits including – store discounts; boating holiday discounts; holiday purchase scheme.
2 days paid volunteering leave, volunteering for local community project work.
At the Trust we care passionately for our waterways, and as importantly, for those who look after and use them. We strongly believe that a diverse workforce brings with it a diversity of ideas, thinking and ways of working which enhances what we do as a Trust. We are striving to represent the diverse communities that we are a part of and welcome applicants from across all sectors of the community.
All candidates will be treated on the basis of their merits, skills and abilities and solely by being assessed against the requirements for the job.
When you join the Canal & River Trust you become a member of an engaged team working to preserve our heritage for future generations. Come and share your passion and knowledge with a team that makes a difference to millions of people every day.
Posted on:
10 November 2023
Closing date:
30 November 2023 at 23:59
The client requests no contact from agencies or media sales.