Job description
DATA LIAISON MANAGER
Salary: From £44,000 per annum
Reports to: Senior Cancer Intelligence Manager (Data & Informatics)
Department: Policy, Information & Communications
Location: Stratford w/ high-flex (1-2 days per week in the office)
Employment type: Permanent
Working hours: 35 hours per week
Closing date: Sunday 3 December 2023, 23:55
At Cancer Research UK, we exist to beat cancer.
We are professionals with purpose, beating cancer every day. But we need to go much further and much faster. That's why we we're looking for someone talented, someone determined, someone like you.
We have an exciting opportunity for you to join us as a Data Liaison Manager. We need you to facilitate access for CRUK staff to external datasets and other critical sources of data and improve the management and governance of data held by the Policy, Information & Communications (PIC) directorate to support the generation of cancer intelligence that will drive interventions designed to improve cancer outcomes.
What will I be doing?
Developing and managing relationships with key providers of health and social care data across the UK to secure access to critical data. This includes: NHS England, the Health and Social Care Information Centre, Public Health Wales, NHS Scotland's Information Services Division and the N. Ireland Cancer Registry.

Supporting the ongoing development of CRUK's UK-wide Cancer Data Trusted Research Environment and showcasing the benefits to both internal and external stakeholders

Influencing external stakeholders on the development of new and existing datasets to meet CRUK's analytical data requirements

Supporting requests for data - held by external bodies - by CRUK's Cancer Intelligence team and the wider Policy, Information & Communications directorate

Managing data protection compliance and other technical/governance requirements for data received by CRUK's Cancer Intelligence team in line with the needs of data providers and industry best practice, including the management of our internal facing Secure Data Environment

Supporting the development of internal practices around the identification, capture and storing of data and intelligence from various sources (e.g. internally produced research, external research, insights from CRUK employees on the ground).

Developing training for colleagues in the use of sensitive data and research data management

Matrix managing the Senior Data Governance and Access Officer.
What skills are you looking for?
Excellent knowledge of information governance, patient confidentiality and data security, particularly in relation to health (esp. cancer) data

Significant experience of implementing and embedding effective data management systems and processes

Experience of working across the research data pipeline, including the ingest of data, the creation of metadata, and dissemination of safe data

Experience of working with complex data sets

Strong influencer/negotiator with a track record of building collaborative relationships using diplomacy, tact and tenacity, including influencing senior stakeholders.
What will I gain?
Each and every one of our employees contributes to our progress and is supporting our work to beat cancer. We think that's impressive.
In return, we make sure you are supported by a generous benefits package, a wide range of career and personal development opportunities and high-quality tools, policies and processes to enable you to do your job well.
Our benefits package includes a substantial retirement plan, a generous and flexible leave allowance, discounts on anything from travel to technology, gym membership, and much more.
We don't forget people have lives outside of work too and so we actively encourage a flexible working culture.
Our work - from funding cutting-edge research to developing public policy - will change the world. It's exciting to be part of our team.
How do I apply?
We operate an anonymised shortlisting process in our commitment to equality, diversity and inclusion. CVs are required for all applications; but we won't be able to view them until we invite you for an interview. Instead, we ask you to complete the work history section of the online application form for us to be able to assess you quickly, fairly and objectively.
More about Cancer Research UK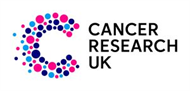 Cancer Research UK – we are dedicated to working collectively to save more lives, create more tomorrows and dispel the fear of cancer. We...
Read more
Posted on:
20 November 2023
Closed date:
04 December 2023 at 11:24