Finance Officer (Supporter Income)
Job description
4,000 professionals, 0 days wasted, 1 incredible purpose. Together we will beat cancer.
Finance Officer (Supporter Income)
£22,000
Reports to: Supporter Income Manager
Department: Chief Operating Office
Contract: 2 year fixed-term contract
Hours: Full time 35 hours per week
We're open to a variety of ways of working, including full time, part time, job share and compressed hours.
Location: Oxford, Sterling House. Office-based with core hours of 8am-4pm
Closing date: 29th October 2023, 23:55
This vacancy may close earlier if a high volume of applications is received or once a suitable candidate is found, therefore we strongly recommend that you apply early to avoid disappointment. If you require more time to apply as part of a reasonable adjustment, please contact  as soon as possible.
Recruitment process: One competency-based interview
Interview date: From the week commencing 4 Decemeber 2023
Application method: We operate an anonymised shortlisting process in our commitment to equality, diversity, and inclusion. CVs are required for all applications; we won't be able to view them until the interview stage so they will not be reviewed in the shortlisting process. To be considered fairly for this role, you must fill out the employment history application questions.
At Cancer Research UK, we exist to beat cancer.
We are professionals with purpose, beating cancer every day. But we need to go much further and much faster. That's why we're looking for someone talented, someone who wants to develop their skills, someone like you.
Cancer Research UK's Finance team's credibility and professionalism in handling income fundraised by public generosity is essential to the smooth running of our organisation and supporter services, ultimately helping the charity in reaching our goal of beating cancer. We are looking for a Finance Officer to join our Supporter Income team to process data and payments that go towards our life-changing research.
Cancer Research UK is a large, complex organisation, with nearly 600 shops, 570 yearly events, and thousands of supporters meaning we receive income through several income streams (including physical cash or cheque, online payments, direct debit, credit card etc). We process c.£50million worth of income and c.95k transactions which is why we need someone like you to provide a seamless supporter experience that meets our vision and all the necessary financial and regulatory standards. This will involve performing income processing activities accurately and efficiently ensuring that internal controls are followed, and that Service Level Agreement (SLAs) and Key Performance Indicators (KPIs) are achieved across all income channels. Your stakeholders will include internal teams (such as Supporter Services and Finance) with whom we collaborate to ensure a smooth supporter journey and efficient spending of the funds we are so generously given.
This is an opportunity for you to be part of a team of c.16 professionals dedicated to beating cancer while working holistically and drawing upon each other's diverse talents and skills to achieve outcomes and develop. Your legacy by the end of your contract will be to have made a huge difference in the charity's income, supporter services, and smooth financial operations thus helping the charity in reaching our goal of beating cancer.
What will I be doing?
Receiving, opening, and sorting postal entry fees, sponsorship, and donations
Using a decision tree and coding matrix and deciding on how income should be allocated to financial cost centres.
Sorting, checking, and batching payments in preparation for data input.
Preparing physical payments for banking.
Inputting data to a variety of databases/spreadsheets efficiently and accurately in line with procedures, internal controls, and financial standards.
Completing all supporter administration activities as a result of income and donations (e.g., event registration).
Completing all supporter correspondence from Income Processing and responding to supporter queries.
Carrying out additional income processing duties and administrative tasks as required (e.g. filing, post, reconciliations, reversals, refunds)
Collaborating together as an effective member of the team providing support to other team members.
What skills will I need?
To be considered for this role, you must have the right to work in the UK as we are not able to offer visa sponsorship for this role.
IT Literate with demonstrable experience in manipulating data in Excel.
Accurate and efficient data entry with high attention to detail and an understanding of GDPR.
Proven ability to build relationships with a variety of stakeholders with excellent interpersonal and communication skills.
Ability to follow set processes, procedures, and controls while meeting deadlines effectively and managing expectations.
Proven background in meeting deadlines and agreed SLAs/KPIs.
Ideally understands payments and banking processes (this is desirable rather than essential meaning we welcome applicants who meet all of the above criteria but haven't necessarily worked with payments)
What will I gain?
Each and every one of our employees contributes to our progress and is supporting our work to beat cancer. We think that's impressive.
In return, we make sure you are supported by a generous benefits package, a wide range of career and personal development opportunities and high-quality tools, policies and processes to enable you to do your job well.
Our benefits package includes a substantial retirement plan, a generous and flexible leave allowance, discounts on anything from travel to technology, gym membership, and much more.
We don't forget people have lives outside of work too and so we actively encourage a flexible working culture.
Our work - from funding cutting-edge research to developing public policy - will change the world. It's exciting to be part of our team.
For the full job description and more information about working with us please contact
Additional Information
For more information on this career opportunity please or contact us at .
For more updates on our work and careers, follow us on: , , , and .
More about Cancer Research UK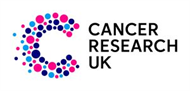 Cancer Research UK – we are dedicated to working collectively to save more lives, create more tomorrows and dispel the fear of cancer. We...
Read more
Posted on:
15 November 2023
Closed date:
29 November 2023 at 17:11