Fundraising Campaigns Specialist
£44500 - £49000 per annum
Job description
FUNDRAISING CAMPAIGNS SPECIALIST
Salary: £44,500 - £49,000 per annum
Reports to: Senior F&M Product Manager
Department: Marketing, Fundraising and Engagement
Location: Stratford w/ high-flex (1-2 days per week in the office)
Employment type: Permanent
Working hours: 35 hours per week (we are open to 4 days per week / compressed hours)
Closing date: Thursday 30 November 2023, 23:55*
* Please note that we may close this role early should we receive enough interest, therefore early application is encouraged to avoid disappointment.
At Cancer Research UK, we exist to beat cancer.
We are professionals with purpose, beating cancer every day. But we need to go much further and much faster. That's why we we're looking for someone talented, someone determined, someone like you.
We have an exciting opportunity for a Fundraising Campaigns Specialist to join our team. We need you to be responsible for supporting in the development and leading the delivery of campaign strategy. The Fundraising Campaigns portfolio has a wide range of exciting products including our highly successful Social Fundraising Challenges, Stand Up To Cancer and DIY Fundraising.
We need you to liaise with key external strategic partners and work closely with internal stakeholders to deliver campaigns with excellence through partner teams. This will involve establishing and developing strong relationships with a range of external and internal partners and developing a deep understanding of product and partner objectives to deliver positive outcomes.
What will I be doing?
Liaising with a range of external strategic partners, with a focus on leveraging these partners to maximise fundraising income through a variety of channels and activities, including Channel 4, independent production companies and licence / trademark holder

Liaising with a number of internal teams and partners, from Partnerships to Research teams

Leading and participating in relevant working groups, including Cross-Orgs, Steering Groups and Workstreams

Developing and maintaining strong relationships with key stakeholders (including Channel 4) within the product and delivery teams and the product development community at CRUK

Playing an active part in the innovation and product development community at CRUK

Managing, developing and motivating colleagues and employing matrix management to achieve excellent results

Developing KPIs in line with partner and contractual requirements and key internal stakeholders.
What skills are you looking for?
Strong skills in strategy implementation

Keen commercial instincts to identify and maximise fundraising opportunities

Strong relationship building/management experience

Strong stakeholder engagement and management skills, with the ability to quickly get buy in and work collaboratively

Experience of working with external partners to deliver engaging propositions

Proven ability to work well under pressure

Strong problem solving skills with the ability to overcome issues, propose solutions and make sound commercial decisions

Ability to manage ambiguity and changing environments/contexts.
What will I gain?
Each and every one of our employees contributes to our progress and is supporting our work to beat cancer. We think that's impressive.
In return, we make sure you are supported by a generous benefits package, a wide range of career and personal development opportunities and high-quality tools, policies and processes to enable you to do your job well.
Our benefits package includes a substantial retirement plan, a generous and flexible leave allowance, discounts on anything from travel to technology, gym membership, and much more.
We don't forget people have lives outside of work too and so we actively encourage a flexible working culture.
Our work - from funding cutting-edge research to developing public policy - will change the world. It's exciting to be part of our team.
How do I apply?
We operate an anonymised shortlisting process in our commitment to equality, diversity and inclusion. CVs are required for all applications; but we won't be able to view them until we invite you for an interview. Instead, we ask you to complete the work history section of the online application form for us to be able to assess you quickly, fairly and objectively.
More about Cancer Research UK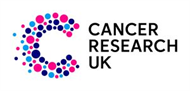 Cancer Research UK – we are dedicated to working collectively to save more lives, create more tomorrows and dispel the fear of cancer. We...
Read more
Posted on:
16 November 2023
Closed date:
30 November 2023 at 15:22