Health Information Officer
£35000 - £38000 per annum
Contract (BBTECH_RESERVED:Text100)
Job description
HEALTH INFORMATION OFFICER
Salary: £35,000 - £38,000 per annum
Reports to: Senior Health Information Manager
Department: Policy, Information and Communications
Location: Stratford w/ high-flex (1-2 days per week in the office)
Employment type: 18 month fixed-term contract
Working hours: 35 hours per week (we're open to 4 days per week / compressed hours)
Closing date: Tuesday 28 November 2023, 23:55*
* Please note that we may close this role early should we receive enough interest, therefore early application is encouraged to avoid disappointment.
At Cancer Research UK, we exist to beat cancer.
We are professionals with purpose, beating cancer every day. But we need to go much further and much faster. That's why we we're looking for someone talented, someone determined, someone like you.

We are looking for a Health Information Officer to develop and disseminate engaging evidence-based information for the public and key professionals on cancer risk, prevention, early diagnosis and screening and to support the work of the organisation and key partners. This includes turning peer-reviewed scientific findings into inspiring, enabling health content and messaging (print, online or via the press), working closely with other teams who have a role in promoting health, building relationships with stakeholders and communicating about research funded by Cancer Research UK..
What will I be doing?
Developing a sound knowledge base of key research relevant to cancer risk, prevention, early diagnosis and screening. (This will include research funded by Cancer Research UK and others).

Taking the lead on appraising and critiquing evidence for specific topic areas, including contributing to team discussions and written summaries for these topics.

Producing accurate, engaging and enabling content on cancer risk, prevention, early diagnosis and screening for our audiences through a range of channels, including leaflets, newsletters, websites, blogs and social media.

Building relationships with appropriate stakeholders - guiding activity and delivering evidence-based, creative health-related content that meets customer needs (e.g., for fundraising / policy / campaigns activity).
What skills are you looking for?
Ability to critique epidemiological/public health research papers

Experience of/passion for explaining complex health information to a non-scientific audience in an engaging way.

Good understanding of cancer and/or public health.

Flexible approach that allows you to balance proactive and reactive tasks, allowing you to manage quickly changing priorities within your usual working day, re-prioritising tasks or asking for support as appropriate.

Able to build effective working relationships with colleagues, researchers, health professionals and other stakeholders.
What will I gain?
Each and every one of our employees contributes to our progress and is supporting our work to beat cancer. We think that's impressive.
In return, we make sure you are supported by a generous benefits package, a wide range of career and personal development opportunities and high-quality tools, policies and processes to enable you to do your job well.
Our benefits package includes a substantial retirement plan, a generous and flexible leave allowance, discounts on anything from travel to technology, gym membership, and much more.
We don't forget people have lives outside of work too and so we actively encourage a flexible working culture.
Our work - from funding cutting-edge research to developing public policy - will change the world. It's exciting to be part of our team.
How do I apply?
We operate an anonymised shortlisting process in our commitment to equality, diversity and inclusion. CVs are required for all applications; but we won't be able to view them until we invite you for an interview. Instead, we ask you to complete the work history section of the online application form for us to be able to assess you quickly, fairly and objectively.
More about Cancer Research UK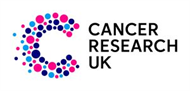 Cancer Research UK – we are dedicated to working collectively to save more lives, create more tomorrows and dispel the fear of cancer. We...
Read more
Posted on:
14 November 2023
Closed date:
28 November 2023 at 15:01