Managers & Senior Manager (Health Systems Insight)
£44000 - £48000 per annum
Job description
MANAGERS & SENIOR MANAGER (HEALTH SYSTEMS INSIGHT)
Salary: From £44,000 per annum (Manager) and from £48,000 per annum (Senior Manager)
Reports to: Head of Health Systems Engagement
Department: Evidence and Implementation
Location: Home-based with moderate national travel, and overnight stays. Requests to be based in our Stratford office (1-2 days per week) will be considered.
Positions available: 2 Manager roles and 1 Senior Manager role
Employment type: Permanent
Working hours: Full time 35 hours per week
Closing date: Sunday 26 November 2023, 23:55
At Cancer Research UK, we exist to beat cancer.
We are professionals with purpose, beating cancer every day. But we need to go much further and much faster. That's why we we're looking for someone talented, someone determined, someone like you.
We have an exciting opportunity for two Managers and one Senior Manager (Health Systems Insights) to join us. We need you to use your expertise using a variety of techniques to generate and communicate insight about how health systems operate to deliver cancer prevention, diagnosis and treatment. This will include maintaining up-to-date knowledge of issues such as workforce, finance, and regulatory practices in health systems, drawing on direct engagement with health systems as well as familiarity with the published evidence base on key health systems topics.
Further to this, you'll manage relationships with key health systems stakeholders within a designated region, work closely with other CRUK colleagues, and play an active role in governance and leadership of the Health Systems Engagement (HSE) team. Whilst your focus will primarily be on health systems in England, you will also maintain a working knowledge of specified topics in Scotland, Wales and Northern Ireland, as well as helping CRUK keep abreast of the evidence about 'what works' in health systems more generally.
We welcome applicants from a broad range of backgrounds. These roles might particularly suit those with a background in health policy analysis or development, health systems research, or those who have knowledge of relevant topics drawn from experience working with or in health systems.
Managers and Senior Managers will be expected to have similar technical skills and knowledge; the senior manager role will be more suitable for individuals who are more experienced line managers and who have more experience managing complex projects and matrix teams, relative to the manager role. Please indicate if you would like to be considered for the Manager or Senior Manager role, or both, when you complete the application form.
What will I be doing?
Using a variety of techniques to maintain accurate and up-to-date insight into health systems topics, including reviewing published evidence and grey literature

Engaging with stakeholders at all levels of the health system in order to disseminate insight effectively, such as supporting communities of practice, speaking at events, or producing written outputs

Building and maintaining productive internal relationships to optimise approaches and to employ a proportionate level of methodological rigour

Working in close collaboration with other CRUK colleagues in the relevant nation(s) to ensure appropriate sharing of insight and co-ordinated engagement with external and internal stakeholders

Ensuring that insights generated are shared within CRUK in such a way as to inform CRUK's priority setting, engagement activities and policy development

Working with the Head of Health Systems Engagement to ensure a well-developed contribution to the departmental-wide strategy and operating model

Contributing to scoping activities to support the identification of priorities within the HSE strategy and development of new health systems products and programmes

Maintaining an excellent level of knowledge about health systems policy and its application in practice, building on active relationships and engagement with clinicians and system leaders at all levels of the health system.
What skills are you looking for?
Substantial experience working with published evidence and grey literature and using primary knowledge generation methodologies to develop insight

Deep knowledge of one or more of the health systems in the UK, including an understanding of key stakeholder groups and of how cancer services/pathways are planned, funded and delivered in practice

Ability to rapidly appraise, assimilate and distil key messages from information from a range of sources

Comfort around higher management and ability to direct others

Excellent verbal and written communication skills, with the ability to articulate complex information clearly and appropriately for the audience

Demonstrates excellent interpersonal and relationship management skills, with the ability to quickly build strong networks and partnerships with stakeholders

Project development and delivery skills

Strong planning and organisational skills and ability to work well under pressure and manage multiple priorities, many with fixed deadlines.
What will I gain?
Each and every one of our employees contributes to our progress and is supporting our work to beat cancer. We think that's impressive.
In return, we make sure you are supported by a generous benefits package, a wide range of career and personal development opportunities and high-quality tools, policies and processes to enable you to do your job well.
Our benefits package includes a substantial retirement plan, a generous and flexible leave allowance, discounts on anything from travel to technology, gym membership, and much more.
We don't forget people have lives outside of work too and so we actively encourage a flexible working culture.
Our work - from funding cutting-edge research to developing public policy - will change the world. It's exciting to be part of our team.
How do I apply?
We operate an anonymised shortlisting process in our commitment to equality, diversity and inclusion. CVs are required for all applications; but we won't be able to view them until we invite you for an interview. Instead, we ask you to complete the work history section of the online application form for us to be able to assess you quickly, fairly and objectively.
More about Cancer Research UK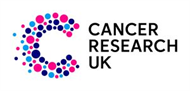 Cancer Research UK – we are dedicated to working collectively to save more lives, create more tomorrows and dispel the fear of cancer. We...
Read more
Posted on:
16 November 2023
Closed date:
28 November 2023 at 14:56