£37000 - £42000 per annum
Job description
Positive change. Inquisitive minds. Invaluable contribution.
Reports to: Safeguarding Senior Manager
Department: Chief Operating Office
Contract: Permanent
Hours: Full time 35 hours per week
Location: Stratford, London, Office-based with high flexibility (1-2 days per week in the office)
Closing date: 20 November 2023 23:55
Recruitment process: 2 stage Interview process:, competency based first round and then a presentation in the second round.
Interview date: 29 or 30 November virtual 1st round; 6 or 7 December in person in Stratford, London office for the 2nd round
At Cancer Research UK, we exist to beat cancer.
We are professionals with purpose, beating cancer every day. But we need to go much further and much faster. That's why we're looking for someone talented, someone who wants to develop their skills, someone like you
We are looking for a proactive, curious, and diligent Safeguarding Advisor to join our safeguarding team. You'll be the first point of contact for all safeguarding concerns across the charity, including managing cases, delivering training, communications, and reporting. You'll also work closely with the Safeguarding Senior Manager to drive and support the delivery of the safeguarding strategy.
As the world's leading cancer research charity, we have over 550 shops, over 500 events, 4,000 paid staff, 30,000 volunteers and a network of over 90 research institutions. Therefore, this is a real opportunity for someone to use their experience across a breadth of departments as well as having the opportunity to stretch their skills by supporting in implementing a new strategy. Overall, you will have an impact in shaping the way we protect our staff, volunteers and anyone that comes into contact with our work.
What will I be doing?
Use your excellent safeguarding experience and knowledge to be the day-to-day contact for safeguarding concerns, processes and practices across Cancer Research UK (CRUK)

Proactively work with key stakeholders across the organisation to promote understanding of safeguarding practices and processes and the inclusion of safeguarding considerations in all activities.

Contribute to the development and implementation of our safeguarding strategy and operating framework as prioritised by the Safeguarding Senior Manager to ensure CRUK's safeguarding activities deliver a practical and embedded safeguarding framework.

Own the management of activities allocated to you from the annual safeguarding operating plan, including day to day case management, considering new and existing safeguarding risks, carrying out supplier due diligence, maintaining and delivering training and managing reporting systems and processes.

Identify and make recommendations for improvements in our practices and understanding of safeguarding, including identifying and embedding good practices, to support the effective management of safeguarding risks.

Provide expert advice and guidance for safeguarding case management ensuring appropriate resolution. This includes cases relating to our staff, our volunteers and members of the public coming into contact with our work.
What skills will I need?
Demonstrable and proven experience in managing adult safeguarding in UK charity or related non-regulatory environment (UK charity experience is desirable)

Qualifications appropriate to safeguarding in this context and at this level or through relevant on the job experience.

Strong knowledge of current legal and regulatory safeguarding requirements and sector good practice relating to safeguarding in the UK charity context

Excellent interpersonal, influencing and negotiating skills with a proven ability to work with people at all levels, communicate effectively verbally and in writing and build strong collaborative working relationships with stakeholders

Demonstrable ability to work independently, use good decision-making processes and escalate when appropriate

Proven ability to manage multiple workstreams, work to deadlines and deliver quality outputs and outcomes.

Proven ability to problem solve, including identifying and making improvements
What will I gain?
Each and every one of our employees contributes to our progress and is supporting our work to beat cancer. We think that's impressive.
In return, we make sure you are supported by a generous benefits package, a wide range of career and personal development opportunities and high-quality tools, policies and processes to enable you to do your job well.
Our benefits package includes a substantial retirement plan, a generous and flexible leave allowance, discounts on anything from travel to technology, gym membership, and much more.
We don't forget people have lives outside of work too and so we actively encourage a flexible working culture.
Our work - from funding cutting-edge research to developing public policy - will change the world. It's exciting to be part of our team.
For the full job description and more information about working with us please contact
How do I apply?
We operate an anonymised shortlisting process in our commitment to equality, diversity and inclusion. CVs are required for all applications; but we won't be able to view them until we invite you for an interview. Instead, we ask you to complete the work history section of the online application form for us to be able to assess you quickly, fairly and objectively.
Owing to the nature of this position, any offer of employment for this role will be subject to a satisfactory basic DBS check.
More about Cancer Research UK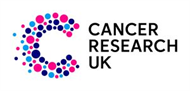 Cancer Research UK – we are dedicated to working collectively to save more lives, create more tomorrows and dispel the fear of cancer. We...
Read more
Posted on:
08 November 2023
Closed date:
23 November 2023 at 11:51