Senior Prospect Researcher
£30000 - £35000 per annum
Job description
*Internally this role is known as Research Manager
£30,000 - 35,000
Reports to: National Acquisition Manager
Department: Marketing, Fundraising & Engagement
Contract: 12 month fixed-term contract
Hours: Full time 35 hours per week
Location: Home-based
Closing date: 19 November 2023 23:55
Recruitment process: Competency based interview.
Interview date: 24 or 27 November 2023
At Cancer Research UK, we exist to beat cancer.
We are professionals with purpose, beating cancer every day. But we need to go much further and much faster. That's why we're looking for someone talented, someone determined, someone like you.
We are looking for a curious, ambitious, and proactive Prospect Research professional with great stakeholder management skills. This role will sit within our Supporter Led Fundraising and Operations directorate, specifically within the new business team. The purpose of the role is to understand more about our supporters, both potential and existing, to deliver research and insights that will allow them to build deeper, broader relationships with us
As a Prospect Research Manager at Cancer Research UK, you will have a direct impact on the relationships we build with our local communities. We work with circa 600 committees some of which have been fundraising for us for 60 years. With your research skills and expertise our goal is to continue to build long lasting relationships that can contribute circa 2 million pounds across their lifetime.
It's a great place to work, and a real chance for you to help shape community fundraising at Cancer Research UK. You'll also be surrounded by people who are as dedicated to beating cancer as you are. 
What will I be doing?
Build a community pipeline with focus on growth, value and longevity.

Support the Community Business Development Team (BDT) to identify target audiences from our existing data in line with divisional and national overarching strategic needs.

Use a variety of resources to identify and research prospects with capacity and propensity to support the work of CRUK at various levels.

Lead on research projects using your sector knowledge and experience to develop new prospecting avenues - utilising audience insights.

Develop and implement internal systems and processes to ensure that a robust pipeline of prospects is developed, monitored, and reported on.

Work within directorate to ensure we are capitalising on networking mapping.

Utilise the database to provide reporting and analysis on prospects for the team and department demonstrating knowledge and expertise with colleagues to the benefit of frontline fundraising.

Work with other Research Managers to contribute to the research strategy and campaign prospect research planning.

Work collaboratively with colleagues to deliver high quality operations support towards shared strategic goals and income targets.

Work with fundraisers to support their efforts and enrich prospect cultivation
What skills will I need?
Proven ability to collect and assess information rapidly, identifying key points and drawing conclusions.

A positive attitude and willingness to operate as part of a team.

Good stakeholder management, with the ability to build strong working relationships.

Experience of gathering, cross referencing and evaluating information from a wide range of sources.

Effective communication skills in both written and verbal form.

Prepared to take on a wide variety of tasks.  Have a "can do" attitude and a demonstrated ability to problem solve. 
What will I gain?
Each and every one of our employees contributes to our progress and is supporting our work to beat cancer. We think that's impressive.
In return, we make sure you are supported by a generous benefits package, a wide range of career and personal development opportunities and high-quality tools, policies and processes to enable you to do your job well.
Our benefits package includes a substantial retirement plan, a generous and flexible leave allowance, discounts on anything from travel to technology, gym membership, and much more.
We don't forget people have lives outside of work too and so we actively encourage a flexible working culture.
Our work - from funding cutting-edge research to developing public policy - will change the world. It's exciting to be part of our team.
For the full job description and more information about working with us please email
How do I apply?
We operate an anonymised shortlisting process in our commitment to equality, diversity and inclusion. CVs are required for all applications; but we won't be able to view them until we invite you for an interview. Instead, we ask you to complete the work history section of the online application form for us to be able to assess you quickly, fairly and objectively.
For more information on this career opportunity please or contact us at .
For more updates on our work and careers, follow us on: , , , and .
More about Cancer Research UK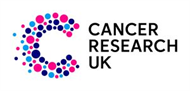 Cancer Research UK – we are dedicated to working collectively to save more lives, create more tomorrows and dispel the fear of cancer. We...
Read more
Posted on:
16 November 2023
Closed date:
23 November 2023 at 10:32