Job description
Job title: Social Impact Recruitment Consultant
Reporting to: Director of Careers4Change
Based: Remote working, some travel to meetings with clients
Salary: £40,000 to £45,000
Closing date for applications: 1st September 2022
We have an exciting opportunity to join our fast-growing team at Careers4Change (C4C) as a Social Impact Recruitment Consultant. We work with some of the leading social impact and impact investment organisations that are scaling up and looking for professionals with the right skill sets and the required social motivation. We are seeking a proactive team player who can bring genuine enthusiasm, energy and innovation to our agile, impact-first organisation.
Since we work on various important job roles, your professional background and specific sector experience is less important than your adaptability and willingness to learn. What's vital is your ambition to help contribute to social change through the placement of qualified talent.
Working in a niche specialist recruitment consultancy, you will have the opportunity to manage recruitment drives on behalf of our clients across the social economy, including for social investors, impact investment firms, foundations, trusts, social enterprises, and charities. You will work closely with the C4C recruitment and senior management team, contributing to recruitment strategy, refining our impact-led proposition, and fostering our commitment to equity, diversity, and inclusion. You will help to strengthen our reputation as the leading recruiter for social impact/investment jobs and further develop strategic partnerships across the sector to expand our growing client base.
Work in the social sector already? Or been questioning the impact of your current work in the commercial sector and considering using your skills to pursue a different career path? Perhaps this social impact recruiter role is for you. At C4C, we are experiencing unprecedented demand for what we offer our clients—a bespoke recruitment solution, which is rigorous and purpose-led.
Responsibilities:
Client communication:
Oversee and lead the recruitment process for designated roles, from initial client briefing to candidate sourcing, screening, shortlisting, interviewing and salary negotiation, providing People & Talent Managers as well as Line Managers with access to a rigorous hiring process with optimum results.
Assist with the scoping of job descriptions.
Use our creative sourcing techniques to build effective candidate pipelines that identify and engage both active and passive candidates from diverse backgrounds. You will work with our C4C specialists using social media, jobs boards, search techniques, referrals, and communicate with the wider C4C network.
Develop strong working relationships with multiple stakeholders in the social impact ecosystem
Candidate management:
Communicate with candidates both within the social and commercial sectors in a professional and thoughtful manner, review job applications, organise pre-interviews to ensure thorough assessment of skill sets and motivation before introducing them to clients.
Build pools of top candidates for current and future vacancies, becoming an expert in talent management for the social impact market.
Be responsible for ensuring a positive and fair experience for all candidates.
Keep candidates informed of their progress throughout the recruitment process, managing expectations.
Organisation responsibilities:
Manage candidate information using our CRM/ATS system and ensure that our system is continually updated.
Collaborate with the recruiting team, including the Director of C4C, associates and consultants working across the business.
Research and implement new techniques to identify leading talent
Seek opportunities to develop the C4C brand and reputation and grow our client base.
Keep up to date on HR analytics tools to assess the impact and effectiveness of our recruitment strategies.
Person Profile
Skills and experience:
3 years+ professional experience in business development or account management
Experience of operating in a client-facing role, whether in the social impact or commercial sector
Experience of leading, or participating in, professional recruitment processes
An advocate of Diversity, Equity, and Inclusion and fair recruitment practices
Experience of managing a variety of senior external stakeholders
Ability to manage multiple competing priorities simultaneously
Excellent interpersonal skills and a confident communicator
Understanding of, and demonstrable interest in, the social/impact investment, not-for-profit, social enterprise, or charity sector
Potential to identify and implement creative solutions for talent acquisition
Familiar with GDPR and competent in dealing with contracts and managing data
Proficient with CRM/ATS platforms
Additional Attributes:
A strong sense of social motivation and passion for positive social change
A willingness to solve problems and work proactively with minimal supervision
Excellent attention to detail
Clear written and verbal communication skills
Flexible, adaptable, with a willingness to learn new skills
Energetic, enthusiastic, and innovative
Ambitious and self-motivated
People-focused/personable
About Careers4Change
C4C is a specialist recruitment consultancy connecting purpose-driven individuals with social impact organisations in the UK.
C4C endeavours to accelerate the pace of change by delivering talented professionals who offer a combination of both the required skill sets and a passion for social change. We are committed to building diverse teams that are more representative of the communities our clients serve, and we encourage the transition of human capital across sectors.
C4C is going through a period of transition and growth as the social impact/ investment market develops and the search for talented individuals with the right social motivation becomes ever more crucial. We have led recruitment processes for organisations such as Power to Change, an independent charitable trust, Big Society Capital, the UK's leading social impact investor, and Fair4All Finance, a non-profit organisation founded to increase the financial wellbeing of people in vulnerable circumstances—and our client base is growing fast.
Application Instructions
Please send your CV and one page Cover Letter to Careers4Change
More about Careers4Change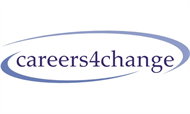 Careers4Change is a specialist recruitment consultancy which connects purpose-driven individuals with innovative organisations focused on deliv... Read more
Posted on:
05 August 2022
Closing date:
01 September 2022 at 23:59
Job ref:
C4C Social Impact Recruitment Consultant
Tags:
Human Resources, Business Development