£28,000 - £35,000 per year
Permanent or contract (3 year contract)
Job description
Job description
As part of the Carney's team, your role will be to oversee all key work activity at Carney's Community. This includes one to one, group work and supervision of a small team of key workers. You will work closely with the CEO to develop, manage and deliver these services. It will provide you with the opportunity to put your mark on the work we deliver and make the role your own.
You will provide advice, practical support and befriending to a caseload of participants, aged 11-30, who are at risk of offending or social exclusion; to encourage and enable them to participate in Carney's Community's personal development opportunities and to access the wider services and support they may need in order to give them the best chances of being "the best they can be".
This will involve supporting young people to engage in positive and constructive activities, attend YOT/Probation appointments and creating opportunities for their personal, social and emotional development. As the work we deliver is holistic, it is a great opportunity to network with our partners in the youth justice system, probation, HMPs, local authority and voluntary sector. You will arrange workshops for young people on appropriate topics like employability skills e.g. CV building and interview skills. You will be committed to ensuring that provision is accessible and relevant to the target group regardless of gender, ethnicity, sexuality, disability and social background.
The person who takes on this role, will also work to develop and grow a small team of key workers. You will develop the staff team to support them to build key work skills. This will help us reach our goal to increase our capacity and build on the support we offer to those most in need. We are looking for someone with significant experience of key work and who wants to grow and develop. For a hardworking and committed candidate there is the possibility to develop to Lead Key Worker.
Carney's Community is committed to creating a diverse environment and is proud to be an equal opportunity employer. All applicants who meet the requirements of the role will receive consideration for employment without regard to race, colour, religion, gender, gender identity or expression, sexual orientation, national origin, disability, age, or marital status. Having said that, our community of participants is made up of over 50% black young people so we particularly encourage black applicants to apply for this role to help improve representation on our team to reflect the community we serve.
Person Specification
Essential
Proven experience of project based youth and/ or key work delivery.
Clear commitment to the aims and objectives of Carney's Community.
Some experience of supervising staff, including providing support, direction and motivation.
A proven track record of successful work with vulnerable youth including offenders or those at-risk.
Contemporary understanding of safeguarding issues – both in theory and in practice.
Excellent people skills, able to set clear boundaries and offer mediation in various settings.
Good working knowledge of IT systems (including Word and Excel).
Excellent organisational and administrative skills.
The ability to work under pressure, with minimal supervision and to prioritise a varied workload.
A resourceful approach with a high level of initiative.
Capacity to analyse problems and find solutions.
A confident and assertive personality, with an aptitude to work with humour, tact and diplomacy.
A track record of being punctual and reliable.
The ability to empathise and mediate for young people
Suitable level 4 or degree level qualifications (e.g. Social Work, Youth and Community) or equivalent
experience.
Able to work flexible hours including regular Monday and Wednesday evenings and occasional weekend work.
Desirable
Risk management experience
Knowledge of health and safety and first aid
Terms and Conditions
Pension: We will offer a workplace pension in line with the current legislation.
Annual Leave: 28 days including statutory public holidays pro rata for days worked.
Application Process: Your application should be made using the form provided. Please address all aspects of the person specification in the key competencies section and include a cover letter. CVs will not be considered.
This post is offered subject to an enhanced DBS check, references and right-to-work checks.
Closing date: Sunday March 19th.
Please note we are looking for someone to start as soon as possible, apply straight away rather than waiting for the closing date. We will close the post once we find someone suitable.
Application Instructions
We are accepting CV's in the first instance, if you are shortlisted, then you will be invited to complete an application form.
More about Carneys Community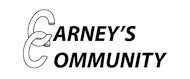 Carney's Community gets disadvantaged and excluded young people off the street and away from a life of crime and despair by giving them ski...
Read more
Posted on:
17 February 2023
Closed date:
09 March 2023 at 10:50
Tags:
Project Management, Support Worker