Lincoln, Lincolnshire (Hybrid)
£26,000 - £30,000 per year, with bonus potential and company car
Job description
Cash for Kids is the umbrella brand for 22 local children's charities in the UK. Owned by Bauer Media, we are aligned to the Bauer Radio local radio stations and raise funds to grant to under 18's who are sick, disabled or underprivileged.
Reporting to the Regional Charity Manager you will be working in the lively and stimulating atmosphere of a busy radio station.
We are looking for an ambitious self-starter who can communicate with people at all levels and is a great administrator. You will be required to establish relationships with all key stakeholders both internally and externally. You should have excellent sales and presentation skills. The ideal candidate will have extensive local corporate contacts and be able to demonstrate how these relationships will be beneficial.
Networking will be a major part of this role in order to recruit companies to adopt Cash for Kids in the Lincs FM, Viking, East Yorkshire, Lincolnshire, & Yorkshire Coast
Strong presentation skills are essential and must be demonstrated.
A clean UK driving licence is essential and must be proved, we will also require a DBS check to be carried out upon commencement of role. Candidates must reside within the transmission area, and have strong corporate connections in these areas.
Role Responsibility:
Be responsible for strategic direction, planning and day to day management of the charity
Responsible for achieving agreed fundraising targets through the effective creation and implementation of high profile events
Research, identify and develop new fundraising opportunities and areas of potential support, with new corporate partners whilst maintaining relationships with current supporters including identifying high net worth supporters and corporate contacts
Assess the potential of all fundraising activity and propose strategies for their management and development to ensure that fundraising is maximised
Develop the charity as an integral part of the business
Create and implement tactical PR plans for the charity
Administer and advise on all future grant applications prior to Local Executive Board assessment
Work closely with all station stake holders to work as active project teams to ensure effective delivery of on-air appeals
Recruit, manage and maintain a volunteer/street team base
Building and maintaining profitable, long-term fundraising relationships with corporates and potential donors across the Lincs FM, Viking, East Yorkshire, Lincolnshire, & Yorkshire Coast area
Liaising with fundraisers, beneficiaries and radio personnel to ensure smooth running of all fundraising activities
Use this database to encourage donors to fundraise in the future
Maximise fundraising potential of all events and activities
Making risk analyses and balancing time-cost ratios to focus effort upon the most appropriate fundraising activities with the highest chance of success
Raising awareness of the charity and its work
Providing client management and project co-ordination with colleagues
Undertaking other duties that might be assigned from time to time
The Ideal Candidate:
Excellent communication skills – both verbal & written
Be energetic, enthusiastic, with a hands-on approach and great work ethic
Proven track record in a sales/corporate environment
Project Management skills and ability to collaborate with key stakeholders
Be able to prioritise work effectively with maximum impact on cash growth
Have the ability to work on own initiative
Have flexibility to work evenings/weekends when required.
Be a holder of a current, full clean UK driving licence
Computer skills in Microsoft Office, Excel, Outlook & presentation systems
Have a solid knowledge of all modern Social Media networking tools and able to use them effectively
Be a team player - to develop a good working relationship with the charity team, wider radio station teams and national charity team
Experience of either charity fundraising, events, or marketing/PR is advantageous
Presentation and sales skills are essential
Have a passion and vision to develop this role
Have a good personality, confidence and sense of humour
More about Cash For Kids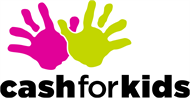 Cash for Kids is Bauer Radio's network of local charities, which operate across 22 areas around the UK. Our mission is to re... Read more
Refreshed on:
27 June 2022
Closed date:
01 July 2022 at 23:30