Rehoming and Welfare Assistant
Exeter, Devon, United Kingdom (On-site)
up to £19,290.77 per annum plus excellent benefits
Job description
We are currently seeking an enthusiastic individual with a commitment to animal welfare to join us as a Rehoming and Welfare Assistant at our thriving Exeter site. You will join us on a full time, permanent basis, working 32 hours per week on a 4 week rota which will include working 1.5 weekends. In return, as our Rehoming and Welfare Assistant you will receive a salary of up to £19,290.77 per annum plus excellent benefits.
Since 1927, Cats Protection has helped thousands of cats each year, across the UK. As a community of volunteers, employees, supporters and partners, we've improved the lives of millions of cats and transformed the way millions of people see and care for cats.
Our adoption and homing centres care for thousands of cats each year until they are able to find a loving new home. In 2020 27,000 cats were rehomed,15,000 of these through our hand-free homing service, and 1,900 more reunited with their owners. This success would not be possible without our dedicated team of employees and volunteers. Dealing with thousands of visitors each month, our centres are the face of Cats Protection and we pride ourselves on our employees providing the very best in animal welfare and customer service.
Responsibilities of our Rehoming and Welfare Assistant:
As a Rehoming and Welfare Assistant, you will work to meet Cats Protections' aims and values by providing first class care for the cats in our centres. You will be responsible for cleaning the sleeping quarters, feeding cats and taking care of specific individual needs. You will respond to enquiries from the general public, advise and educate potential new owners in the care and welfare of their cats.
What we're looking for in our Rehoming and Welfare Assistant:
A full, manual driving license is essential as some driving of centre vans is required
An excellent communicator with strong empathy
Excellent customer service skills and experience of dealing with members of the public
Experience of animal welfare, including feeding, cleaning, medicating and handling and a high level of understanding of how to meet welfare needs of cats
Resilient with the ability to cope with potentially distressing and emotional situations
A positive attitude and good at working as part of a team
An understanding of health and safety and comfortable with manual handling tasks
Experience of animal welfare and handling in a shelter environment would be desirable
What we can offer you:
salary of up to £19,290.77 per annum
generous annual leave entitlement
contribution pension scheme
life assurance scheme
range of health benefits including private healthcare
Employee Assistance Programme
and more
Through our values and behaviours we help people see the world through cats' eyes. Together we can make a difference.
Join us as our Rehoming and Welfare Assistant and know you are helping to make a real difference to cats and kittens across the UK!
Closing date: 22 November 2023
In-person interview date: 06 December 2023
Applications may close before the deadline, so please apply early to avoid disappointment. Please note, applications received after the closing date may not be responded to.
Please email if you require any adjustments to be made for you to complete your application or to participate in the recruitment journey.
More about Cats Protection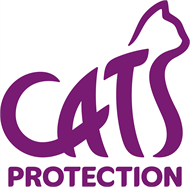 Choose a career with us and you'll be helping us to achieve our vision of a world where every cat is treated with kindness and an understan...
Read more
Posted on:
08 November 2023
Closed date:
22 November 2023 at 23:59
Tags:
Vocational/Services, Operations