Job description
This varied role works across the Programme and Development teams within Cause4. The role will involve managing a client portfolio, building relationships with, and providing expertise to clients, whilst also taking responsibility for the marketing and administration of key programmes, including Arts Fundraising & Philanthropy and Heritage Compass.
This is a fantastic opportunity to join Cause4 as a Programmes and Development Coordinator, giving you an in-depth insight into the charity sector, spearheading your career in the charity sector or in consultancy practice.
This role will enable you to develop broad expertise across a range of areas, whilst working towards a specialism of your choice (such as marketing, fundraising or programme management) from year two onwards through additional training and support.
As a Coordinator you will gain first-hand experience of Cause4's entrepreneurial fundraising and programme delivery on behalf of charities, philanthropists, and social enterprises.
Your initial role will be to support the team in the administration of our programmes, including event management, marketing and communications, evaluation, project delivery, budget management, and sales. You will also work alongside the development team to support a range of charities in areas of fundraising, strategy, and marketing.
Key responsibilities will include:
Supporting the team in the delivery of our programmes to achieve the outputs and outcomes agreed with our funders.

Supporting with event management both online and face to face, including providing technical support to participants on platforms for online training and providing excellent customer service.

Running the administration of courses and public-facing activities including preparing course materials, analysing feedback, and liaising with charity representatives and course participants.

Managing the day-to-day communications of our programmes, including the delivery of marketing campaigns, participant communications and audience development research.

Conducting research into Trusts and Foundations, corporates, and individuals to establish relevant background information and potential for receiving approaches for funding.

Supporting the preparation of client strategy documents, using sources of information provided and through conducting desk research.

Developing a full understanding of individual profiles of specific clients within the portfolio of Cause4 and use this to help develop Cases for Support and other funding documents.

Drafting documents and producing statistics and figures for inclusion in client documents, together with sets of measurable outcomes and evaluation methods.

Producing corporate sponsorship presentations and individual collateral documents with support from Senior Management and other colleagues.
Cause4 is a fast-paced agency environment with an opportunity to support the charity sector and further develop your own skills and knowledge. We are looking for an ambitious individual with an interest in a future leadership role in the arts, charity or enterprise sector.
Application Instructions
Cause4 is a Gold Award holder for Investors in People and is an equal opportunities employer. We welcome applications from people of all backgrounds. Our definition of diversity encompasses responding to issues around race, ethnicity, faith, disability, age, gender, sexuality, class and economic disadvantage.

To apply, please sent your CV, a Cover Letter (no more than 2 pages), and an equal opportunity monitoring form to Annie Jarvis by 25th July 2022. If you have any questions prior to applying please do get in touch with Annie directly.
More about Cause4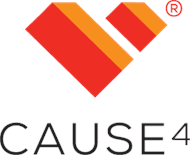 Cause4 champions new ways of scaling up charities and social enterprises supporting them to change and grow. A small team but wit... Read more
Closed date:
25 July 2022 at 23:59
Tags:
Communications, PR, Project Management
The client requests no contact from agencies or media sales.