London, Greater London (On-site)
Job description
Centrepoint is the UK's leading charity for homeless young people. We provide a range of accommodation and support services to young people aged 16 – 25 across London, Manchester, Yorkshire and the North East. Our vision is to end youth homelessness while continuing to provide young people with a place to call home, tailored support and the opportunity to develop the skills needed to lead happy, healthy and fulfilling lives during and after leaving Centrepoint's services.
Following the considerable growth in our supported housing provision in recent years, we are recruiting for an Operations Manager to lead the Westminster and Haringey services. As Operations Manager, you will play a leading role in driving Centrepoint's vision through running effective, needs-led services, building strong local relationships with commissioners and ultimately achieving positive outcomes for young people.
The services across Westminster and Haringey include a range of supported accommodation, outreach and floating support services for Looked After Children and Care Leavers, including a family mediation service and England's first Housing First service for Care Leavers.
In this role, you will:
Lead a number of dispersed services, providing strong and effective leadership and development for all staff
Build effective and productive working relationships with commissioners and other stakeholders across the region
Lead on the quality and performance monitoring of services, driving forward service improvements and seeking out new business opportunities
Ensure services across the region exceed Ofsted's national minimum standards and the legislative framework pertaining to 16/17-year-old YP
Maintain the highest possible standards of safeguarding practice; ensuring that services work in partnership with a range of internal, statutory and non-statutory services
This is an amazing opportunity for an individual with relevant experience and skills to optimise their leadership capacity to make a positive impact towards ending youth homelessness. It takes great people to give young people the futures they deserve, so your personal and professional development is a priority.
At Centrepoint, we challenge the discrimination within society that contributes to youth homelessness, and we are just as committed to fairness and equality within Centrepoint itself. We are passionate about ensuring all of our colleagues are made to feel included in the work we do and that we value the rich diversity within the organization.
We are an equal opportunities employer and we welcome applications regardless of sex, gender, race, age, belief in any religion and none, gender identity, ethnic origin, class, sexuality, nationality, appearance, unrelated criminal activities, disability, responsibility for dependents, part-time or shift workers, being HIV positive or living with AIDS, lived experience of homelessness or using young people's services and any other matter which causes a person to be treated with injustice.
Centrepoint's policy is to recruit, employ and promote people on the basis of their suitability for the work to be performed, and to this end, our aim is to ensure that all applicants, employees, and volunteers receive equal treatment.
To apply:
If you have the right skills and the drive to succeed in this role, then please submit a comprehensive CV with a supporting statement telling us how you meet the key requirements in the role specification under knowledge, experience, and skills.
More about Centrepoint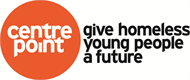 Centrepoint is the UK's leading charity for homeless young people.
Supporting over 10,900 16-25 year olds&nbsp... Read more
Refreshed on:
04 July 2022
Closed date:
11 July 2022 at 23:59
Tags:
Management, Housing Management
The client requests no contact from agencies or media sales.