London, Greater London, United Kingdom (On-site)
£30206.00-£33228.00 per year
Job description
Centrepoint, the UK's leading youth homelessness charity, is looking for Supporter Care Officer to join our Fundraising team based in London. In return, you will receive a competitive salary plus excellent benefits.

This is a permanent full time opportunity with a closing date of Monday 18th July.

We help vulnerable young people by giving them the practical and emotional support they need to find a job and live independently.Together with our partners, we support thousands of homeless young people each year.

It is truly an exciting time to join Centrepoint, as we head into year two of our five year strategy 'Change the Story: Ending Youth Homelessness All Together'. The strategy is the first steps in our vision of ending youth homelessness by 2037. Alongside this, the Supporter Care team have recently launched our own team strategy to expand our remit of support across Fundraising, drive the team to achieve our vision and support the organisation through this time of growth and change.

The Supporter Care Officer is a key part of the Supporter Care team, managing the team's inbox, monitoring our fundraising social posts as well as providing support managing our external agency(s). The post holder will champion our donors providing an excellent standard of service to help to maximise income as well as increasing loyalty. The successful candidate will look to add value to every donor interaction. Wherever there is the opportunity to go the extra mile the Supporter Care Office should be looking for these opportunities to further engage and connect the donor with our organisation and mission.

The ideal candidate will have proven experience of working in a supporter or customer focussed role, with excellent communication and relationship building skills. They should be confident communicating with varied audiences of both current donors and prospective donors, as well external agencies. They will also need to have excellent attention to detail and be a forwarding in their thinking to support the team in achieving the Supporter Care vision.

Main responsibilities will include:
• Managing the team's inbox and distributing emails, based on priority amongst the team
• Dealing with enquiries by phone, email, letter and social
• Daily management of a busy workload for yourself and the team
• Supporting the delivery of strategic projects
• Managing complaints in line with our policy
• Writing engaging thank you letters
• Updating, reviewing processes and creating process notes
• Working with external agencies, giving performance feedback and training
In return for your efforts you'll receive a competitive salary, excellent training and development, and a host of staff benefits including:
- 25 days of annual leave per year, rising by one day per year to a maximum of 27 days
- Excellent training package to ensure you have the skills and knowledge to build a new career
- Employer pension contributions of 4%
- Clear career progressions, linked to portfolio work, that enables movement up the pay scale
- Access to Cycle 2 Work loan scheme
- An interest-free travel loan

At Centrepoint we challenge the discrimination within society that contributes to youth homelessness, and we are just as committed to fairness and equality within Centrepoint itself. We are passionate about ensuring all of our colleagues are made to feel included in the work we do and that we value the rich diversity within the organization.

We are an equal opportunities employer and we welcome applications regardless of sex, gender, race, age, belief in any religion and none, gender identity, ethnic origin, class, sexuality, nationality, appearance, unrelated criminal activities, disability, responsibility for dependents, part time or shift workers, being HIV positive or living with AIDS, lived experience of homelessness or using young people's services and any other matter which causes a person to be treated with injustice.

Centrepoint's policy is to recruit, employ and promote people on the basis of their suitability for the work to be performed, and to this end, our aim is to ensure that all applicants, employees and volunteers receive equal treatment.

Don't miss out on this fantastic opportunity to join our team as a Supporter Care Officer click 'Apply' now!

More about Centrepoint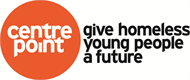 Centrepoint is the UK's leading charity for homeless young people.
Supporting over 10,900 16-25 year olds&nbsp... Read more
Refreshed on:
09 July 2022
Closed date:
18 July 2022 at 09:04