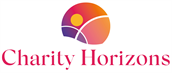 Closing in 5 days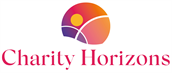 Fundraising Manager
£33,000 - £38,000 per year
Job description
The Billington Foundation is at the cusp of something huge, and is looking for a Fundraising Manager to take on a leading role at this incredibly exciting time. This life changing charity develops effective, impactful and sustainable programmes that support young people, improve wellbeing and open doors to education and employability. As the Foundation unlocks the next transformational phase of its journey, it needs a fundraising expert to help it further achieve its missions and expand its reach. Could this be you?
The Role
We are looking for a Fundraising Manager to develop and lead the fundraising strategy and drive income growth. Duties will include:
Developing and executing a comprehensive fundraising strategy inline with the charity's missions and goals.
Establishing and nurturing strong relationships with existing and potential donors.
Planning, coordinating, and managing fundraising campaigns and events (monitoring progress and evaluating performance).
Supporting with the development of annual fundraising budgets and monitoring and managing expenditure in relation to fundraising.
The Person
We are looking for an experienced fundraiser with an understanding of fundraising principles and techniques, and a track record of delivering fundraised income. You should possess excellent communication skills and be able to form sustainable, mutually beneficial relationships and engage and inspire a range of stakeholders and supporters. Perhaps most importantly you should be excited by the prospect of instigating change, having an impact and playing a huge role in this charity's transformational journey.
Why Billington Foundation?
Not only is this organisation hugely passionate about the incredible range of young people whose life it changes every year, the charity also puts significant emphasis on staff wellbeing and career progression. If you're looking for an opportunity to unlock the next phase of your career then this could be the place for you! Being part of a small and cohesive team, you will feel valued in your role, and also access a range of benefits including:
Company pension
Cycle to work scheme
Free flu jabs
Life insurance
Home-based / hybrid working
Flexible working patterns
If you think you could be the right person to fulfil the exciting responsibilities of this role, apply here, or get in contact Charlie or Leanne at Charity Horizons for more information:
Please note: If you would like to submit an application or express your interest in an alternative format such as audio or video upload, or require any adaptations for your initial engagement with us, please contact either Charlie or Leanne who will be happy to advise on this.
Please also be aware that we use anonymous recruitment methods when submitting shortlists for all our roles and we only work with organisations that are happy to engage with us in this way.
Charity Horizons is an equal opportunities employer and as such actively promotes equality, diversity and inclusion in the workplace. We welcome and encourage applications from all suitable candidates irrespective of age, disability, hidden disability, race or national origin, religion or belief, gender, gender expression, political view, sexual orientation, medical condition and pregnancy.
Posted on:
08 November 2023
Closing date:
08 December 2023 at 23:59