Buckinghamshire (On-site)
£35000.00 - £40000.00 per annum
Job description
Administration Manager
Race Against Dementia
£35-40,000 + excellent benefits
Wendover, Buckinghamshire
Hybrid working - 2-3 days in the office

Are you a pro active, energetic and dedicated administrator, ready to take the lead and enjoy a wonderful opportunity to join this exciting global charity? Race Against Dementia was founded by Sir Jackie Stewart to fund pioneering research into dementia. The charity has a very 'can do' and pro active approach to fast tracking the roadmap for speedier results and a race to the podium for better Demetia care, prevention and cure!

This role is for an experienced administrator or office manager who can take the reigns and juggle a diverse workload without being phased. You'll work closely with your colleagues and have a great work environment. You'll need to be able to work with high profile celebrity correspondence as well as the general public to thank them for donations, invite them to events and communicate the updates of the charity's activities.
You'll also maintain the database and make copy for the website. Your attention to detail and written communication will need to be excellent and you'll need to be happy working flexibly as needs vary.

Summary of Main Responsibilities
- Keep records and database up to date with information for the charity
- Correspond with donors and supporters
- Ensure documents are kept and filed in compliance with charity legislation and GDPR
- Manage stock take for merchandise
- Write copy to update charity website content with the CEO
- Log donations and use JustGiving to ensure donor journey and experience is always positive
- Fill in for your colleague as much as possible when on AL

This charity is truely unique and special and we need a real super star administrator who is happy working hard to help the charity function smoothly but can also enjoy the days out and fundraising functions with high profile patrons and supporters.

If you are interested in applying for this amazing opportunity, please send your CV asap to Lucy - [email protected]
Interviews are ongoing so please do not delay!

Charity People actively promotes equality, diversity and inclusion. We match charity needs with skills and experience of candidates, irrespective of age, disability (including hidden disabilities), gender, gender identity or gender reassignment, marriage and civil partnership, pregnancy and maternity, race, religion or belief, or sexual orientation. We do this because we know greater diversity will lead to even greater results for the charities with which we work.
More about Charity People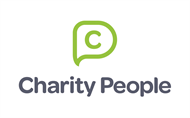 Back in 1990, Charity People started life with a grant from The Prince's Youth Business Trust and The London Enterprise Agency. Our aims we... Read more
Closed date:
23 July 2022 at 21:02