£65000 - £70000 per annum
Job description
Charity People are delighted to be partnering with Birthrights in their search for their next CEO. We are looking for an inspirational senior leader to join this small but mighty organisation. If you are passionate about respectful care during pregnancy and childbirth, have experience leading teams, building partnerships, and creating impactful campaigns, then this could be the perfect next opportunity for you.

Job title: CEO
Location: Homebased (UK, within reasonable commuting distance of London). Must be prepared to travel to London, Birmingham, and other UK locations for frequent meetings with staff, funders and stakeholders.
Contract type: Permanent
Salary: £65K
Hours: Negotiable, full or part time

About the role
This is a hugely exciting leadership role that will play a key part in Birthrights' ambitions for the future, leading the charity in their mission to ensure that everyone receives respectful maternity care in the UK and living their values of dignity; autonomy; humanity; expertise; practicality; and inclusion.
They are seeking a visionary, strategic and empathetic leader to help them achieve their next phase of growth by nurturing and building the team, growing the charity's services, developing partnerships to increase their impact and championing racial equity and anti-racism in maternity services.
This leader will inspire, show compassion, engage their key partners with integrity, meet the challenging maternity landscape with agility, and continue to place inclusion at the very heart of what Birthrights is about.

About you
We welcome anyone to apply who possesses the qualities and behaviours outlined here or who believes they have the propensity to learn them fast. You could be an aspiring CEO who has a strong background leading teams, as well as an established CEO. You will be joining an inclusive and supportive team that welcomes people from all backgrounds. What is important isn't your level of education or the opportunities which you have had, it's about you and how you seize the opportunities ahead of you.

* An inspirational figurehead with a track record growing and sustaining an organisation's influence, operations and impact, ideally in the charity sector.
* Courageous leader when it comes to campaigning, who can spot opportunities on issues that support our mission
* Solid experience of successful income generation and fundraising from a range of sources, particularly Individual Giving.
* Leading policy development and influencing, including with senior policy makers, that has contributed to tangible change.
* A track record of leading and managing cohesive and high-performing teams with a growth mindset and promotes a culture where people are empowered to deliver a range of impactful activities.
* A compassionate and empathetic leader who leads from the front and fosters a positive organisational and workplace culture where staff wellbeing is at the top of the agenda.

To Apply
Charity People is acting as an employment agency advisor to Birthrights on this appointment. For further information about the role, including details about how to apply, please send your CV to tiku at charitypeopledotcodotuk

Timetable
We are reviewing applications on a rolling basis, so please don't delay getting in touch if you're interested.
Closing Date - 8th July
1st Interviews with Charity people - w/c 18th July
1st Interview with Birthrights w/c - 1st Aug

We want you to have every opportunity to demonstrate your skills, ability, and potential. Please contact us if you require any assistance or adjustment so that we can help ensure the application process work for you.

Charity People actively promotes equality, diversity, and inclusion. We match charity needs with skills and experience of candidates, irrespective of age, disability (including hidden disabilities), gender, gender identity or gender reassignment, marriage and civil partnership, pregnancy and maternity, race, religion or belief, or sexual orientation. We do this because we know greater diversity will lead to even greater results for the charities with which we work.
Application Instructions
Please see the Supporting Statement info which is attached


More about Charity People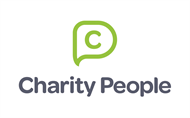 Back in 1990, Charity People started life with a grant from The Prince's Youth Business Trust and The London Enterprise Agency. Our aims we... Read more
Closed date:
08 July 2022 at 18:33
Tags:
Fundraising, Governance