Up to £30000.00 per annum
Job description
Charity People are recruiting a Database and CRM Executive on behalf of the UK's leading organisation that train and educate outstanding classical ballet dancers and in doing so, to set the standards in dance training nationally and internationally.
This is a full time role
This role is hybrid with the expectation to be in Covent Garden, London around 2 days per week
About the role
This is an exciting opportunity to look after the day-to-day CRM administration & maintenance, data management and business reporting. Supporting the development and marketing team this role provides CRM queries, reports and functionality requirements. This role also champions the development of data led decision making across the Commercial team.
About the person
You'll be responsible for daily administration of the ThankQ database, maintaining accurate records which help to ensure an engaging journey for all. You will also have experience of Google Analytics, and an understanding of marketing metrics. With experience of working with Email Service Providers e.g. Dotdigital, Mailchimp and the ability to co-ordinate audience engagement programmes you will bring a positive energetic attitude to the team.
Salary: Up to £30,000
If interested, please apply before Wednesday 20th July, 2022.
Charity People actively promotes equality, diversity, and inclusion. We match charity needs with skills and experience of candidates, irrespective of age, disability (including hidden disabilities), gender, gender identity or gender reassignment, marriage and civil partnership, pregnancy and maternity, race, religion or belief, or sexual orientation. We do this because we know greater diversity will lead to even greater results for the charities we work with.
More about Charity People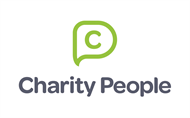 Back in 1990, Charity People started life with a grant from The Prince's Youth Business Trust and The London Enterprise Agency. Our aims we... Read more
Closed date:
21 July 2022 at 05:00