Up to £33114.00 per annum
Job description
Charity People are delighted to be working in partnership with King's College London to recruit a Direct Marketing Officer.

Direct Marketing Officer
King's College London
Holborn, Central London, hybrid working offered
£33,114 inclusive of London Weighting)


This position is an exciting opportunity within the Direct Marketing team of the Fundraising & Supporter Development office. A newly created role, you will help the delivery of direct marketing campaigns as part of an integrated donor acquisition, retention and development programme. You will be responsible for managing direct marketing and stewardship campaigns across a range of channels, including direct mail, email, telemarketing and digital.

The role requires you to juggle a demanding workload, you will be responsible for monitoring, analysing, and reporting on donor retention KPIs and lead on development of plans to respond to opportunities and challenges to improve supporter journeys, retention and minimise donor attrition whilst also supporting on the management of digital and offline direct marketing appeals.

Emphasis will be on growing the mid-value and retention of regular giving donors, meaning you will need to think creatively, and problem solve to effectively steward donors. Excellent interpersonal skills will also be needed to lead on and manage cross team projects.

We are looking for someone with experience of managing and delivering a broad variety of direct marketing activities and supporter journeys, including digital and print, from conception to completion, and of measuring and analysing results to ensure continuous improvement and innovation. You should have an ability to plan and deliver projects within budgets, on time and be able to prioritise and manage a demanding workload. You should have experience of briefing and managing a range of agencies and suppliers and strong interpersonal skills.

Charity People are managing all applications for this role; interested applicants should send their CV in the first instance.


Charity People actively promotes equality, diversity and inclusion. We match charity needs with skills and experience of candidates, irrespective of age, disability (including hidden disabilities), gender, gender identity or gender reassignment, marriage and civil partnership, pregnancy and maternity, race, religion or belief, or sexual orientation. We want to do this because we know greater diversity will lead to even greater results for the charities we work with.
More about Charity People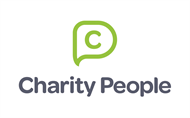 Back in 1990, Charity People started life with a grant from The Prince's Youth Business Trust and The London Enterprise Agency. Our aims we... Read more
Closed date:
01 June 2022 at 17:41
Tags:
Fundraising, Marketing