£30528.00 - £39500.00 per annum
Job description
Fundraiser

Charity People are thrilled to have partnered with Maggie's in their search for a Fundraiser to join a charity with a special mission. Maggie's provides free cancer support and information in centres across the UK and online.
No two days are the same at Maggies. This is a full-time role where you will be delivering a range of successful fundraising activities based in the community and around the centre in order to maximise income for Maggie's.
Take a sneaky peak at the Maggie's Hammersmith centre here.

The salary range for this role is £30,528 - £39,500 per annum depending on experience. Flexible working and other hours can be considered.
Internally the role is titled "Centre Fundraiser"

Benefits

- Small and friendly supportive team
- Flexible, family-friendly culture
- Training & development
- 27 days annual leave + bank holidays
You will:
- Utilise effective and efficient fundraising skills to assist in supporting the Centre Fundraising Manager to deliver both financial and non-financial targets
- Plan and implement the overall centre fundraising strategy.
- Plan, deliver and manage fundraising events (night hike, christmas carols, etc) to raise funds and increase exposure in the local community.
- Be proactive in donor recruitment and excellent donor care, supporting and retaining your existing pipeline and researching new potential partners to build key relationships with.
- Work to build an impressive pipeline with individuals, local businesses, groups and associations.
- Work collaboratively with internal stakeholders (colleagues, volunteers, etc) across the organisation and external stakeholders (such as local media, PR) to ensure that centrally managed fundraising activities are supported locally.


This role requires someone who:

- Has previous experience raising funds in a community setting or has transferable skills
- Committed to the cause, energetic and confident in leading projects indepently
- Excellent donor care and stewardship
- Builds key relationships with individuals, local businesses, groups and associations
- Can collaborate with colleagues, volunteers, local media and PR
- Strong interpersonal and communication skills
- Confident at public speaking
We are shortlisting and interviewing on a rolling basis as we are keen to appoint asap so please submit your cv and cover letter if your are interested in the role. Otherwise please call Tanya White if you wish to find out more.
Interviews: ASAP

To apply please send a copy of your CV to Tanya at Charity People. We encourage you to apply as soon as possible as interviews are happening on a rolling basis.
Application Instructions
As we are moving quickly with this role please include a cover statement highlighting your interest for the role and what skills and experience you feel you can bring to the team.
More about Charity People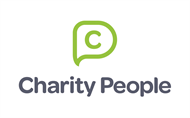 Back in 1990, Charity People started life with a grant from The Prince's Youth Business Trust and The London Enterprise Agency. Our aims we... Read more
Closed date:
23 July 2022 at 06:25