Buckinghamshire (On-site)
Job description
Fundraising Manager
Race Against Dementia
Salary: £35k + benefits
Contract: Full time, permanent
Location: Wendover, Buckinghamshire
Hybrid working offered, min 2 days a week in the office, ideally more

Are you an experienced, ambitious, fundraiser, with a fantastic track record in securing funds across different income streams including major donors? Are you confident to be the sole fundraiser for a very ambitious charity? If so, I'd love to hear from you.

Charity People are thrilled to be working with Race Against Dementia, a charity racing to find a breakthrough in the prevention or treatment of dementia. The charity has a very proactive approach to fast tracking the roadmap for speedier results and a race to the podium for better Dementia care, prevention and cure.

They need a Fundraising Manager to develop strategy and manage relationships with key stakeholders and supporters. As the sole fundraiser reporting into the CEO and trustees you'll need to have proven fundraising experience, be a strong relationship manager and a willingness to work flexibly as needs vary.

About the role:
* Manage and develop the relationships with key supporters ensuring long term commitment
* Research and identify potential supporters and develop a fundraising strategy to manage these
* Create compelling cases for support for target audiences
* Work with the social media team to develop online fundraising initiatives and website content
* Be the first port of call for third party supporters and send out fundraising packs, materials and thankyou notes as needed

This is an amazing opportunity to work with very high profile and influential supporters to help future proof the charity so it can continue its excellent work to accelerate research into dementia.

If you are interested in finding out more, please send your CV to Dawn. [email protected]
Interviews are ongoing so please do not delay!

Charity People actively promotes equality, diversity and inclusion. We match charity needs with skills and experience of candidates, irrespective of age, disability (including hidden disabilities), gender, gender identity or gender reassignment, marriage and civil partnership, pregnancy and maternity, race, religion or belief, or sexual orientation. We do this because we know greater diversity will lead to even greater results for the charities with which we work.
More about Charity People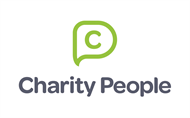 Back in 1990, Charity People started life with a grant from The Prince's Youth Business Trust and The London Enterprise Agency. Our aims we... Read more
Closed date:
20 July 2022 at 08:35