City of London, London (On-site)
Job description
We are thrilled to be working with a high-profile international charity to recruit their new Interim Head of Financial Control.

This is a fixed term 14-18 month contract to start asap.

The charity has just embarked on a significant transformation project, which will encompass a finance systems overhaul. It is therefore essential the successful candidate can work in a changing environment.
We are also keen for applicants to be used to working with Excel, as some processes are in need of an update.

Please note this is a hybrid role with a requirement to be in the London office at least one-two days per week.

Within this varied role you will:

* Line management of a team of 6.
* Oversee transaction processing, payroll and ensuring a strong financial control environment is maintained.
* Lead on the planning and completion of all month-end procedures, including production of monthly management accounts.
* Work with Finance Business Partners to provide related reports for distribution to senior management and Board.
* Lead the production of statutory accounts for main charity, trading company and a joint venture.
* Oversee day-to-day interactions with the auditors.
* Ensure compliance with legal and regulatory requirements, e.g. VAT compliance etc.

The successful candidate will need:

* Experienced line manager, who is both supportive and encouraging.
* Extensive experience within a similar Financial Control role.
* Experience preparing management and statutory financial statements.
* Experience with change programmes or systems implementation is desirable.

Please note due to the urgency of this hire, the advert may close early, so we encourage you to apply asap.

Charity People actively promotes equality, diversity, and inclusion. We match charity needs with skills and experience of candidates, irrespective of age, disability (including hidden disabilities), gender, gender identity or gender reassignment, marriage and civil partnership, pregnancy and maternity, race, religion or belief, or sexual orientation. We do this because we know greater diversity will lead to even greater results for the charities we work with.
More about Charity People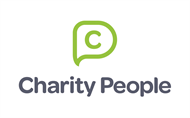 Back in 1990, Charity People started life with a grant from The Prince's Youth Business Trust and The London Enterprise Agency. Our aims we... Read more
Closed date:
25 July 2022 at 09:34