£26000.00 - £30000 per annum
Job description
Legacy Officer
Bereavement charity
Up to £30,000 (Up to £33,500 with London weighting)
FULLY REMOTE- all of UK (1 day in London per month - all travel and expenses paid for)
Flexible hours
Progression and training available for high performing staff

Are you able to communicate sensitively and deal with wills and probate in a professional manner? Do you have experience with legacy donations and/or residuary and reversionary bequests? Are you a great team player with excellent writen and verbal communication? Can you work with probate throughout the UK and demonstrate that you are values led?

Charity People is proud to work with this top charity devoted to caring for and supporting people living with terminal illness and their families. Now is an exciting time to join as the legacy administration team expands. You will join a very supportive and busy team and enjoy excellent benefits such as the opportunity to gain qualifitcations in the future and a very flexible working arrangement if required.

Responsibilities include:
· Manage a caseload including specific, residuary and reversionary legacies across England, Wales, Scotland and Northern Ireland.
· Ensure that the charity receives its full entitlement in accordance with the law and the provisions of the Will/Codicil(s), any Deed of Variation or settlement agreement.
· Ensure that all incoming correspondence is dealt with in a timely manner (as defined by internal service level agreements).
· Respond to incoming enquiries by telephone and email, ensuring the appropriate legacy case files are updated accordingly.
· Liaise with other charities where necessary and act as lead charity as appropriate.
· Record and update all relevant information regarding a legacy on our Legacy Administration database.
· Ensure all open legacy case files are reviewed on a regular basis and appropriate action taken to move cases through to conclusion.
· Scrutinise estate accounts and ensure that an estate has been administered correctly to include the allocation of capital gains tax and inheritance tax and the application of our inheritance tax exemption where appropriate.
· Obtaining relevant tax deduction certificates where it is cost effective to do so.
· Ensure legacies are allocated in restricted and unrestricted funds, in accordance with the Will.
· Ensure strict observance of the Law Society's Guidelines on Non-Contentious costs.
· Proactive involvement in probate and other assets sales.
· Able to recognise risks or disputes which may affect our entitlement and escalate to the Assistant Legacy Administration Manager as appropriate.
· Working with the Legacy and In Memory Marketing Team and the Regional Legacies and In Memory Team by responding to queries or representing the Legacy Administration Team as required.
· Keep up-to-date with sector developments and knowledge of charity legacy administration, implementing any learnings as necessary.

If you are an aspiring Legacy Administrator with excellent attention to detail who cares about the quality of their work and wishes to progress their career with a major UK charity, please send your CV and cover letter to [email protected]
Interviews are ongoing so please do not delay.

Charity People actively promotes equality, diversity and inclusion. We match charity needs with skills and experience of candidates, irrespective of age, disability (including hidden disabilities), gender, gender identity or gender reassignment, marriage and civil partnership, pregnancy and maternity, race, religion or belief, or sexual orientation. We want to do this because we know greater diversity will lead to even greater results for the charities we work with.
More about Charity People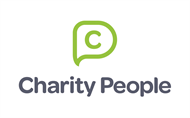 Back in 1990, Charity People started life with a grant from The Prince's Youth Business Trust and The London Enterprise Agency. Our aims we... Read more
Closed date:
29 July 2022 at 16:02