Portsmouth, Hampshire (On-site)
Up to £32000.00 per annum
Job description
Major Donor Fundraiser
Tall Ships Youth Trust
Portsmouth
Up to £32k depending on experience
Portsmouth, hybrid working


Charity People are delighted to be working with The Tall Ships Youth Trust in finding them a Major Donor Fundraiser to research prospects and build long term sustainable relationships with high level donors.

The Tall Ships Youth Trust are a youth development charity, bringing together a complete cross-section of young people to work and live in a unique, physically and mentally challenging environment that enables them to develop the life skills, social skills, confidence and self-esteem, needed to realise their true potential. 75% of those they support are from disadvantaged backgrounds.

They need a fundraiser who has experience in cultivating gifts and who is an exceptional relationships builder. In this role, you will need to build a sustainable donor pipeline and secure significant gifts from major donors, primarily from new donors.

About you.
You will have excellent written and verbal communication skills and confidence engaging donors through multiple media sources.
You will be comfortable building relationships with donors to meet KPIs and income targets.
You will have experience in excellent record keeping using the CRM system to record and track activity.

If you have experience in successfully making fundraising asks and are a pro-active self-starter get in touch for more information on this exciting opportunity.

To apply please send a copy of your CV to Dawn at Charity People. If your profile fits what we're looking for, we'll be in touch with further details and to arrange a phone or video call.

Charity People actively promotes equality, diversity, and inclusion. We match charity needs with skills and experience of candidates, irrespective of age, disability (including hidden disabilities), gender, gender identity or gender reassignment, marriage and civil partnership, pregnancy and maternity, race, religion or belief, or sexual orientation. We do this because we know greater diversity will lead to even greater results for the charities with which we work.
More about Charity People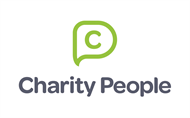 Back in 1990, Charity People started life with a grant from The Prince's Youth Business Trust and The London Enterprise Agency. Our aims we... Read more
Closed date:
21 July 2022 at 09:34