£50000.00 - £55000.00 per annum
Job description
Are you a Management Accountant looking for either a permanent or a six months contract role?
Charity People are working in partnership with an amazing £40million turnover education charity based in London to help them recruit a permanent Management Accountant (MA) and another temporary MA for six months.
With regards to the temporary role, the client is looking for someone who is available to start immediately.
The reason for both these hires is due to growth and internal promotion.
You will be working very closely with the Director of Finance and the Head of Finance and the team providing advice and support to budget holders
The salary being offered is between £50,000 per annum to £55,000 per annum.
Some of your main duties are:
Develop and operate appropriate financial models and tools
Provide advice and guidance to budget holders
Production of the Monthly Management Accounts, including Balance Sheet and Cash Statement
Support with accurate out-turn forecasting and cashflow
Implementation of the new reporting structure and uploading of the Budget
Detailed transactional analysis to support Budget holders and generally to support with ad-hoc requests
Candidates applying for this role must have the following requirements:
Excellent commercial skills
Experience of financial business partnering in a charity or not-for-profit organisation
Demonstrating excellent analytical and interpersonal skills
Experience of collaborative work across all areas of business
Very strong experience using Excel
Candidates applying for the temporary role should be available to interview at a very short notice and be able to start in June 2022
For the permanent role, the client is looking to interview w/c 30th May or sooner
If you have the necessary skills and experience, please apply with a copy of your CV.
Candidates shortlisted for a permanent role will be required to write a supporting statement.
Charity People actively promotes equality, diversity and inclusion. We match charity needs with skills and experience of candidates, irrespective of age, disability (including hidden disabilities), gender, gender identity or gender reassignment, marriage and civil partnership, pregnancy and maternity, race, religion or belief, or sexual orientation. We do this because we know greater diversity will lead to even greater results for the charities we work with.
More about Charity People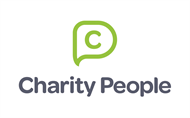 Back in 1990, Charity People started life with a grant from The Prince's Youth Business Trust and The London Enterprise Agency. Our aims we... Read more
Closed date:
26 May 2022 at 08:42