Up to £14 per hour + £1.69 per hour holiday pay
Job description
Job Title: Membership Officer
Hours of Work: 35 per week Monday to Friday, 9am - 5pm
Location: Office near Old Street, operating a hybrid model; out of 10 working days (2 weeks), 5 of those days need to be in office
Contract Type: Temporary for 3 months
Pay: £14.00 per hour plus £1.69 per hour holiday pay

Charity People are delighted to be working with the world's largest membership organisation dedicated to engineering.
You will provide operational support to the Examination and PRI, and Membership teams through the processing of applications from various members and assist with general administrative tasks such as responding to enquiries.

Essential experience
* Delivering administrative and secretariat support
* Using CRM systems to ensure effective data maintenance, processing/inputting and ongoing updating of information/applications and running basic reports/data export orientated tasks.
* Acting as a first point of contact providing information and guidance to external existing and potential clients/members and educational establishments ideally regarding professional recognition routes or similar

Role and responsibilities
* Support the entry of candidates to the Institution's exams and interviews by processing online application forms, payments, and issuing of candidate instructions.
* Process CPD records, including the distribution of CPD records for assessment.
* Review membership inboxes to respond to general membership enquiries.
* Processing candidate sign ups, issuing results, providing feedback and acting as the first point of contact for any enquiries.
* Provide administrative support to the Membership Department and carry out any other reasonable ad hoc duties throughout the Membership Department as determined by the line manager and Departmental needs.
* Answer telephone and email queries from members and non-members


How to apply:
We are looking to move quickly with this role, if you are interested in this opportunity, please reach out without delay.

Charity People actively promotes equality, diversity, and inclusion. We match charity needs with skills and experience of candidates, irrespective of age, disability (including hidden disabilities), gender, gender identity or gender reassignment, marriage and civil partnership, pregnancy and maternity, race, religion or belief, or sexual orientation. We want to do this because we know greater diversity will lead to even greater results for the charities we work with.
More about Charity People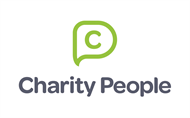 Back in 1990, Charity People started life with a grant from The Prince's Youth Business Trust and The London Enterprise Agency. Our aims we... Read more
Closed date:
03 August 2022 at 09:31