City of London, London (On-site)
Job description
Are you a PA or Office Manager who is looking for a role with more variety?

We have an exciting 12 month fixed term contract covering maternity with a leading mental-health based membership body. This wonderful not for profit and charity support counsellors in training, education and accreditation. They also improve standards and access to therapy in UK.

This is a hybrid post, so you will be based from their Fenchurch Street office in the City of London for two-three days and working from home the remainder.

Within this varied role you will have the following duties:
* HR administration.
* First point of contact for HR enquiries, managing relationship with external HR consultancy.
* Provide PA support to CEO and COO.
* Meeting support and minute taking at SMT meetings.
* Coordinating Recruitment with external agencies.

The successful candidate is required to have either experience in HR, PA or Office management as well as the following….

* Strong organisational skills and an eye for managing the detail.
* Excellent communication skills, both written and verbal, and the ability to produce accurate and engaging documents.
* Ability to work in a flexible manner and experience of working effectively as a member of a small team.
* Excellent interpersonal skills and ability to act with tact and diplomacy.
* Proven ability to manage a large and varied workload, prioritise effectively and ensure that deadlines are met.
* Confidence to use own judgment and ability to understand when escalation is necessary.
* Excellent customer service skills.

If this sounds like you we would love to hear from you asap!

Charity People actively promotes equality, diversity, and inclusion. We match charity needs with skills and experience of candidates, irrespective of age, disability (including hidden disabilities), gender, gender identity or gender reassignment, marriage and civil partnership, pregnancy and maternity, race, religion or belief, or sexual orientation. We do this because we know greater diversity will lead to even greater results for the charities we work with.
More about Charity People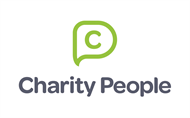 Back in 1990, Charity People started life with a grant from The Prince's Youth Business Trust and The London Enterprise Agency. Our aims we... Read more
Closed date:
27 July 2022 at 15:40
Tags:
Admin, Human Resources