Islington, London (On-site)
Job description
We are thrilled to be working with a leading national Education charity to recruit a new Schools Engagement Coordinator.

The charity has been growing at an incredible pace over the last few years and have been increasing their reach and diversifying their programmes to train and support more teaching professionals than ever before. All with the goal to improve the education and outcomes of children from disadvantaged backgrounds.

Please note, this role is mostly home based, with a requirement to travel to either their Birmingham or Manchester office for regular key meetings.
There is also expectation to travel to regional meetings now and again, for which expenses will be covered.

Staff benefits include generous annual leave and an impressive 11% pension contribution, as well as a friendly and supportive working culture.

Within this varied role you will be responsible for:

* Build strong relationships with schools and other education-related stakeholders.
* Meet with head teachers to promote teacher training programmes.
* Deliver marketing mailers to schools within your region
* Plan and deliver recruitment events with external partners.
* Work closely with Admissions, Marketing and Partnerships teams to support well executed conversion rates.

The ideal candidate will posses the following attributes:

* Ability to build highly effective relationships with external stakeholders at all levels.
* Consultative sales approach - N.B. this is not a cold calling sales position.
* Skilled at persuasive writing and using a range of strategies to impact and influence
* Highly organised and thrives on multi-tasking in a fast-paced and target-driven environment

If you would like to join this incredible charity, please get in touch asap!

Charity People actively promotes equality, diversity, and inclusion. We match charity needs with skills and experience of candidates, irrespective of age, disability (including hidden disabilities), gender, gender identity or gender reassignment, marriage and civil partnership, pregnancy and maternity, race, religion or belief, or sexual orientation. We do this because we know greater diversity will lead to even greater results for the charities we work with.
More about Charity People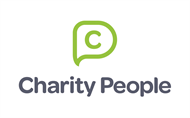 Back in 1990, Charity People started life with a grant from The Prince's Youth Business Trust and The London Enterprise Agency. Our aims we... Read more
Posted on:
02 August 2022
Closed date:
05 August 2022 at 17:16
Tags:
Business Development, Teaching