Grant Fundraiser Traineeship
£20,500 per year - Approx £1,700 per month
Internship or temporary (3-month traineeship (plus opportunity for permanent post))
Job description
Break into fundraising and make a difference.
Are you passionate and self-motivated? Do you have excellent written and verbal communication skills? If you would like to use your abilities to raise funds for charities, Chell Perkins Ltd's Grant Fundraiser Traineeship will teach you everything you need to know and you'll get the chance to join our team of trained consultants.
Chell Perkins Ltd are looking for FOUR people who are passionate about bringing positive change through fundraising. We want to nurture a new generation of fundraisers to provide charities with access to exceptional fundraising support.
We offer a three-month fully paid traineeship (approx £1,700pm gross) working with multiple charities in fundraising consultancy, after which you will gain a recognised certificate with education credits towards CFRE to give you a real headstart in the charity sector. There are a number of vacancies at Chell Perkins, and at the end of the course trainees will be eligible to apply for a permanent position.
"This programme has been an amazing opportunity to work with so many different clients, and constantly learn new skills on the job. I have learned so much" Junior Fundraiser, 2022
This immersive programme is home-based with quality training and plenty of support from other experienced fundraisers.
"The hands-on training opportunities that come with a role at Chell Perkins are invaluable for anyone who is looking to get into fundraising. I don't think you could find a more immersive and rewarding experience in the charity sector anywhere else!" Junior Fundraiser, 2022
Why Chell Perkins?
At the end of our Grant Fundraiser Traineeship, you will be a confident and capable fundraiser. But there's much more to the scheme than that. The Chell Perkins team are a great bunch of people to work with. We really care about our partner charities and YOUR future. Our supportive and empowering work culture will enable you to realise your own potential.
"This programme is truly unique and rewarding. I recommend it to anyone thinking of beginning a fundraising career." Junior Fundraiser, 2020
Client mix
Candidates should be aware that at present, 70% of our partner charities come from a Christian background (churches or Christian charities). While it is not a requirement to be Christian, candidates must be happy to write for a faith-based audience.
If our Grant Fundraising Traineeship sounds like it could be a perfect fit for you, why not apply? We look forward to hearing from you! Interviews and offers will take place in July and August to start on 4th September 2023.
Please email a recent CV and a covering letter and tell us:
- Why you want to become a fundraiser and why you believe you will be a good one
- Describe any relevant experience you will bring to the role (such as writing or debating)
- Why you think people give money to charity, and what role you think fundraisers play in motivating people to give
- Why you want to work for Chell Perkins in particular.
Applications
This role is home-based; however, you may occasionally be required to work from client sites (nationally, with a North West focus).
Recruitment is taking place throughout July and August to start on 4th September 2023
More about Chell Perkins Ltd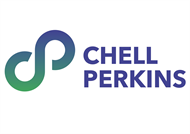 At Chell Perkins we partner with charities of all shapes and sizes, and work together on bespoke solutions to make our clients' fundra...
Read more
Closed date:
19 July 2023 at 23:59
Tags:
Christian, Fundraising
The client requests no contact from agencies or media sales.