Milton Keynes, Buckinghamshire, South East (On-site)
Job description
At Milton Keynes Community Foundation, we are passionate about the success of the city and supporting the communities that create its success. We work hard to connect people with resources, skills, ideas, money and time to enrich lives, build community cohesion and engagement, support talent, and create a positive impact for Milton Keynes.
MK Community Foundation
Chief Executive
Salary £65,000-£72,500
Milton Keynes
With a track record of strong growth, and a continued ambition to significantly scale up our reach and impact, we are looking to recruit a new Chief Executive who can build on our success and will lead the organisation through the next stage in its evolution.
The successful candidate will be an inspiring and strategic senior leader with experience in a commercial or not for profit setting; bringing strong commercial acumen, an entrepreneurial and innovative approach plus a successful track record in business planning, development and income generation. Buildings and development land are critical to our operations providing subsidised accommodation to the voluntary sector and enhanced grant funding from commercial investment, therefore this role will include oversight of our unique property portfolio which we manage on behalf of the local community.
We are looking for someone with excellent experience of partnership building and navigating and influencing a wide range of stakeholder relationships. You will also be passionate about getting the best for the people of our city.
At MK Community Foundation you will be guaranteed an exciting, challenging and rewarding experience with a growing, progressive and forward thinking organisation.
To find out more about this opportunity, including our aims and ambitions for the future, please download the full Appointment Brief as found on the Prospectus website. Our website c an be reached by clicking on the Apply on Website button
Closing date: 20th March 2016
Prospectus Interviews: 4th – 16th April 2016
Panel Interviews: 25th April 2016
Second Interviews: 29th April 2016
More about Prospectus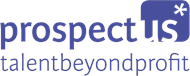 We believe our clients change the world for individuals, communities and society. For over 60 years Prospectus has been working across the UK a...
Read more
Posted on:
24 February 2016
Closed date:
20 March 2016 at 23:59