London, Greater London (Hybrid)
£40,000 - £50,000 per year
Part-time (30 hours per week, including evening work)
Job description
About Carney's Community:
Carney's Community gets disadvantaged and excluded young people off the street and away from a life of crime and despair by giving them skills, discipline and self-respect. Our unique approach, inspired by boxing legend Mick Carney, is resource intensive but ultimately effective because we recognise that creating lasting change takes time, hard work and dedication. Our work reduces offending, re-offending and anti-social behaviour, whilst improving social mobility and community cohesion. Consequently, we improve the quality of life for the communities we serve.
About the role:
Carney's Community has undergone a period of huge change over the last ten years. Originally based in Fitzroy lodge boxing club, we moved into our current premises in Battersea – Carney's Community Centre – in 2015. This has allowed us to expand our activities and grow our presence, as well as significantly expanding our funding base. After a period of significant expansion, followed by the challenges the pandemic created, we are entering a consolidation phase. We are now looking for a Chief Operations Officer to join our senior management team, and support our Chief Executive Officer, into the next exciting phase of Carney's Community's development. We aim to be more strategic with our finances, strengthen the capabilities of our team, and ultimately improve the quality of our impact on the young people we work with.
About you:
You will be a senior manager who has energy and drive as well as sound judgement. On top of a strong track record in an operational position, you will have the breadth of experience to lead our HR strategy and systems, finance management, monitoring and evaluation and fundraising. You will have experience in fundraising and funder management, and be able to lead on making funding applications (with the support of a professional fundraiser), writing reports and administration with support from our Administrator. You will be able to build systems that work for a small, but growing and dynamic organisation. You will be a clear, analytical thinker who will strengthen the leadership of our charity. You will be an excellent manager of people, and have the patience to work with and oversee some of our challenging young people who come from difficult backgrounds. Finally, you will be excited about working in an organisation with a unique mission that strives to make a difference in the lives of some of the most disadvantaged young people in London.
Key objectives for this role:
● Ensure the smooth running of all Carney's Community's core operations including our people, finances, fundraising, HR, office, facilities and IT.
● Work closely with our CEO and Board of Trustees to lead on developing Carney's Community's next 3-year business plan – ensuring the stability, growth and good management of our charity.
Key responsibilities:
● Direct line management of operations staff, including Finance Officer, Buildings Manager and our Administration Officer. Occasional management of other part-time or casual staff, volunteers or contractors.
● Lead on HR, reviewing policies and ensuring compliance, overseeing contracts, recruitment and inductions, performance reviews and annual appraisals.
● Oversee and develop systems for our staff and volunteers professional and personal development and training. Making sure our team is cohesive and effective and that they feel valued.
● Lead on all aspects of financial management – regular management accounts, end of year accounts, monthly and quarterly reporting to trustees, overseeing payroll, invoicing and ensuring value for money with suppliers.
● Oversee production of the annual report & accounts, working closely with Finance Manager and independent examiners, and compliance with all charity/company regulatory requirements.
● Develop our fundraising strategy, working with our CEO. Pursue new sources of funding to support existing operations and new work, with a focus on increasing long term, secure sources of funding (primarily from charitable trusts).
● Lead on funder and grant management, including all grant monitoring and reporting.
● Work closely with our Buildings Manager to develop a building and facilities improvement plan including fabric of the building, equipment and IT.
Other Duties:
Participate in regular supervision and annual appraisals; help to identify your own job related development and training needs.
Always work with anti-discriminatory, empowering practice, ensuring everyone is treated with dignity and respect.
Adhere to Carney's Community's code of confidentiality, safeguarding and equal opportunities policies.
Undertake your role in a professional manner and maintain a high-quality standard of work in accordance with the aims, values and ethos of Carney's Community.
The above job description reflects the position at the time of writing; it is not intended to be a task list but indicates the general level of work involved. It is expected that duties will be reviewed and revised as required.
Application Instructions
We are accepting CV's in the first instance, if you are shortlisted, then you will be invited to complete an application form.
More about Carneys Community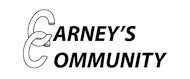 Carney's Community gets disadvantaged and excluded young people off the street and away from a life of crime and despair by giving them ski...
Read more
Posted on:
21 February 2023
Closed date:
21 March 2023 at 23:59
Tags:
Senior Management, Operations
The client requests no contact from agencies or media sales.